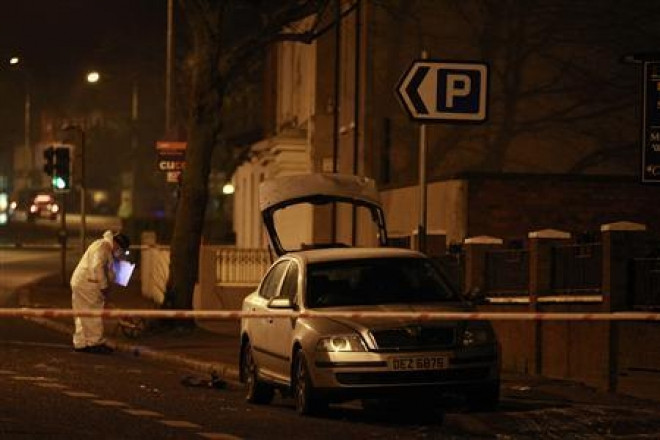 A bomb attack in Northern Ireland has been foiled, after an explosive device was found under a soldier's car.
A female soldier discovered the bomb under her vehicle in Portadown, County Armagh this afternoon. (19 December)
A controlled explosion was carried out and an extensive security operation was subsequently implemented at Corbracky Road, with several houses being evacuated.
Upper Bann MP, David Simpson, said he "believed" the device had been planted by dissident republicans.
Justice Minister David Ford MLA said the "worrying development" showed "the value of vigilance on the part of this individual officer".
The incident occurred as Northern Ireland's politicians continue crisis negotiations at Stormont.
They are understood to have reached an agreement on welfare reform and the devolved government's budget.
Flags, parades and the legacy of The Troubles are yet to be discussed.
The UK Prime Minister David Cameron has promised to give Northern Ireland "financial firepower" if the province's political parties can reach an agreement on key issues.
Cameron said that he was "determined" to do everything he can to help resolve the political deadlock in Northern Ireland.