Norwegian Prime Minister Erna Solberg caught playing Pokemon Go in parliament
Solberg isn't the first Norwegian politician to be caught playing Pokémon Go during an official session.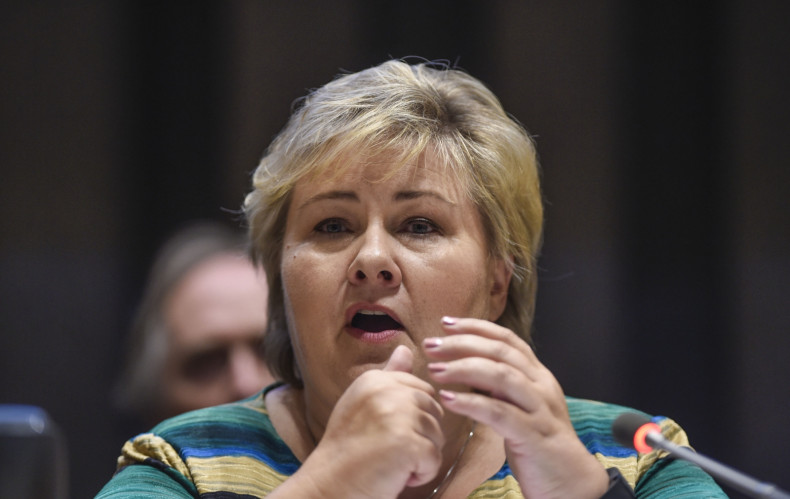 Norway's Prime Minister Erna Solberg has been caught on camera playing the smash hit mobile game Pokémon Go during a debate in parliament. Solberg was caught during an address in the Storting on 4 October by the leader of Norway's Liberal Party, Trine Skei Grande.
The prime minister isn't the first Norwegian politician to be caught playing the digital monster-catching game during an official session.
Grande herself was also caught capturing Pokémon on her smartphone during a national security meeting in August.
Grande soon tweeted her amusement (below)on Wednesday, after the photograph was published, saying: "She heard what I said, we ladies can do two things at the same time you know."
While Grande was accused of being "disrespectful" and caring more about the smartphone game than issues of national security by some politicians, she told reporters during a break from the meeting that, "some of us have heads that listen better when we can do something brain dead on the side."
Meanwhile, Solberg told Norway's TV2 that she thinks "Trine will like that I opened the game while she was at the pulpit."
During an official trip to Slovakia in August, Solberg told reporters that she wanted to hatch eggs on her trip to get her hands on some rare Pokémon while in the country. Previously known for her fondness for another addictive mobile game Candy Crush, Solberg has previously said she got into the game "the day after I gave two interviews where I said I didn't play it."
"I was challenged by my younger sister who found a Pokémon on my veranda," she told Norwegian daily Aftenposten.
Since its release to wildly popular acclaim in July, Niantic's Pokémon Go has sparked a slew of bizarre, humorous and, at times, dangerous anecdotes from players around the world. In July, US State Department spokesman John Kirby called out an unnamed reporter for playing the game during a briefing on US efforts to fight the Islamic State (Isis).
"Did you get one?" Kirby asked, to which the reporter replied, "No. The signal is not very good."