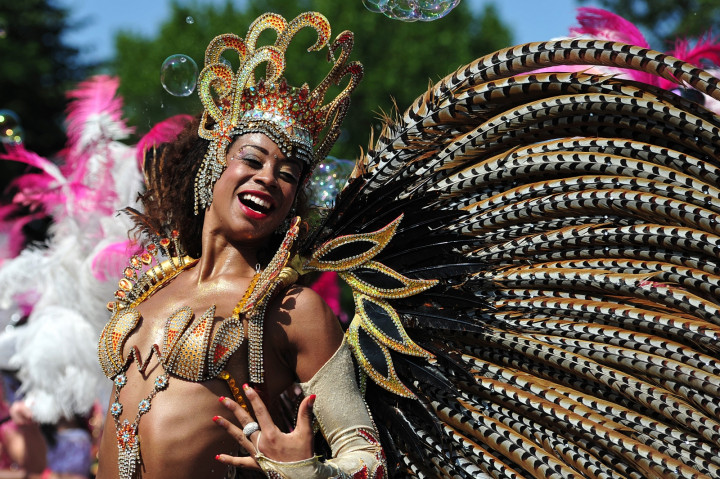 Notting Hill Carnival 2014 will take place over the Bank Holiday weekend, with over a million people expected to line the streets of west London.
First held in 1966, the event is now Europe's biggest street festival and navigating it can be something of a challenge, so IBTimes UK has put together a guide with everything you need to know to survive the mayhem.
Getting there
Most of the roads around the Carnival will be closed over the weekend, and a number of nearby Boris bike docking stations will be out of service, so unless you live nearby, public transport is your only real option.
Both Notting Hill and Ladbroke Grove tube stations will be closed on both days, while others are nearby are expected to be shut down at times for safety reasons if they become overcrowded. Buses in the area will also be on diversion, so will be stopping before their normal destination.
TfL has created a full travel guide for people heading to the festival. It listed its tube closures and the lines affected:
Stations with no planned closures include High Street Kensington, Holland Park, Queen's Park, Shepherd's Bush, Bayswater and Paddington.
TfL will be putting on extra bus services in the day and night to serve Carnival-goers, however they are expected to be busier than usual. Busses will start from Notting Hill Gate, to the south of the Carnival area. A bus map can be found here.
Line-up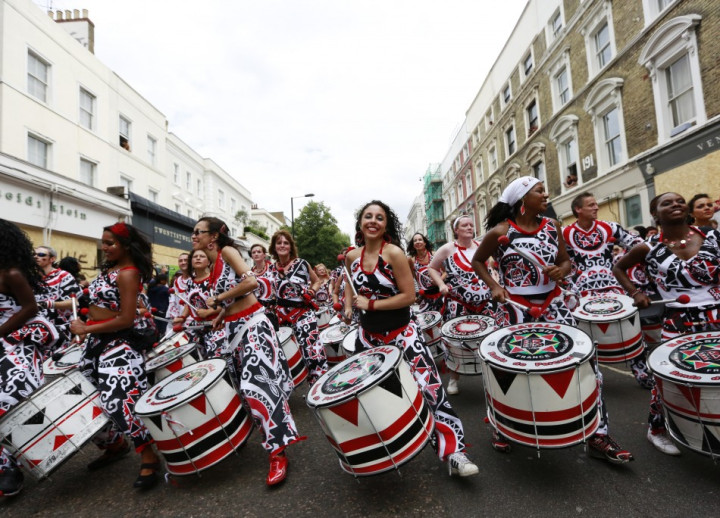 On Saturday 23 August, there will be an open air steel band competition held at the Emslie Horniman Pleasance between 7pm and 11pm.
On the Sunday, J'overt, the official opening of the festival, will take place. There will be dancing on the streets, steel bands, riddim bands and African drummers. The procession starts at Canal way at 6am and finishes at 9am.
This will be followed by the Children's Parade, from 10am until 8.30pm. At the World Music Stage, vocalists including calypso and soca performances will take place, as well as emerging artists and others. Family workshops will be ongoing at the Emslie Horniman's Pleasance.
On Bank Holiday Monday, the Grand Finale – or Monday Parade – will take place, with 60 bands in magnificent costumes dancing through the streets from 10am.
Acts expected to appear over the weekend include Katy B, Chase and Status, Basement Jaxx and Ms Dynamite. People wishing to continue the celebrations can find a full list of after parties at the official website.
Parade route
The main parade will begin on Great Western Road, before moving along Chepstow Road and turning onto Westbourne Grove. It will then move onto Ladbroke Grove, where it was proceed to the end. A map from the official website can be viewed below.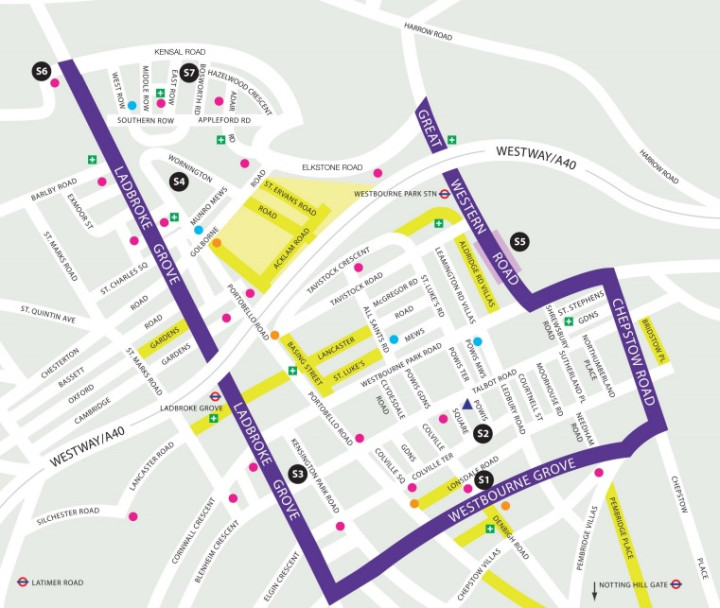 How to leave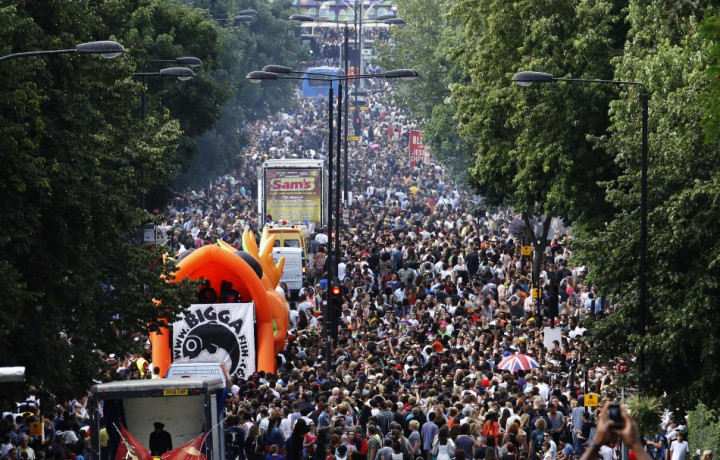 Notting Hill Carnival can be difficult to get out of, with crowds and road closures often blocking the way. Organisers note that the Northern entrances and exits tend to be busiest, with Harrow Road and Great Western Road particularly congested. Head towards the west or south exists for an easier chance of escape.