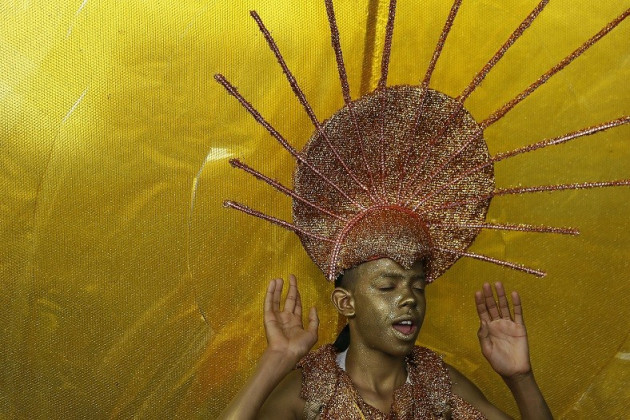 Thousands of revellers took to the streets of west London on Sunday for the explosion of colour and music that is the Notting Hill Carnival.
The skies cleared and the sun shone as up to 1 million people, many wearing bright and extravagant costumes enjoyed the annual festival of Caribbean culture.
The sound of whistles and music filled the air as floats made their way from Westbourne Park tube station and up Kensal Road, along Ladbroke Grove and down Westbourne Grove, with dancers following behind.
Traditionally, carnival acts played Soca and Calypso, two forms of music that originated on Caribbean sugar plantations, but a wide range of contemporary music, including reggae, dub, funk and hip-hop is now played from the booming sound systems.
A range of stalls and barbeques sold Caribbean street food, with revellers enjoying refreshments such as jerk chicken and rum punch.
Sunday is traditionally the relaxed family day at the carnival, with adults' events scheduled for Monday, which is a UK public holiday.
The Metropolitan Police have confirmed that 17 arrests have been made so far for public order, offensive weapon, drugs, theft , drink-driving, robbery and assault offences.
On Thursday police arrested 112 people in raids targeting would-be suspects ahead of this weekend's celebrations.
Charges included robbery, theft and possession with intent to supply. Officers also seized an estimated £4,000 cash under the Proceeds of Crime Act, a handgun, two imitation firearms and a Porsche.