ONE Championship remains focused on developing their own MMA heroes – ones they want to act as a polar opposite to UFC kingpins like superstar Conor McGregor.
The Singapore-based promotion has distanced itself from the brash, unyielding world of UFC where press conference melees and unrelenting trash talking are very much part of its recipe to success.
Over the last six years, ONE has found Asian audiences do not buy into that formula, with a measure of that seen in UFC's apparent retreat from the continent in recent years. ONE's mantra sees them develop a home-grown star for each country they make ground in, insisting what works in the US and Europe simply won't register with their fans.
"I'll give you an example. We would never put an offer in front of Conor McGregor," ONE chairman Chatri Sityodtong told IBTimes UK.
"That is just not what ONE Championship is. We want to build positive, inspirational heroes like [atomweight champion] Angele Lee and [lightweight champion] Eduard Folayang. We are not interested in people who promote disrespect and arrogance, we are not into that. That is one of the reasons why one has succeeded in Asia to an Asian audience and why other organisations have failed in Asia."
Lee and Folayang represent two of ONE's biggest success stories. Lee, born in Vancouver to South Korean and Singaporean parents and raised in Hawaii, became the youngest world champion in MMA history when she won her atomweight title at just 19 in May 2016.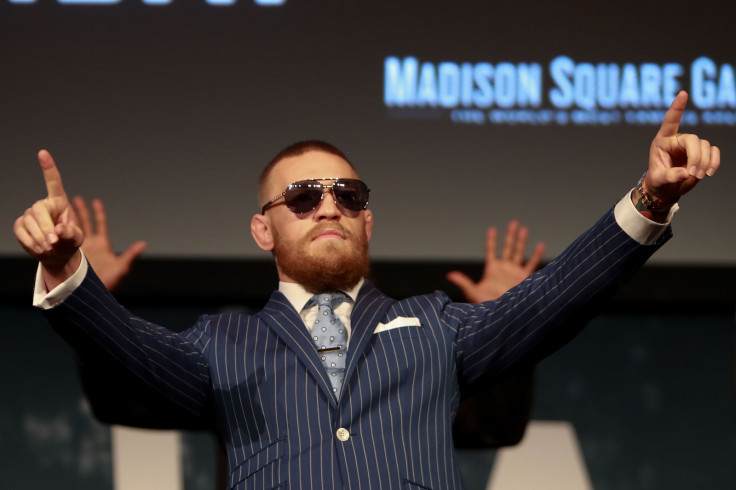 Folayang meanwhile was born into extreme poverty in his native Philippines to illiterate parents, becoming the first member of his family to learn to read and write before taking up MMA. Last year, as a 10-1 underdog, he defeated Shinya Aoki, perhaps Asia's most celebrated fighter, to win lightweight gold.
"I want to tell those stories," Sityodtong continued. "Stories of inspiration and overcoming adversity rather than 'f**k you' and 'f**k that.' We are very focused on the beauty of MMA."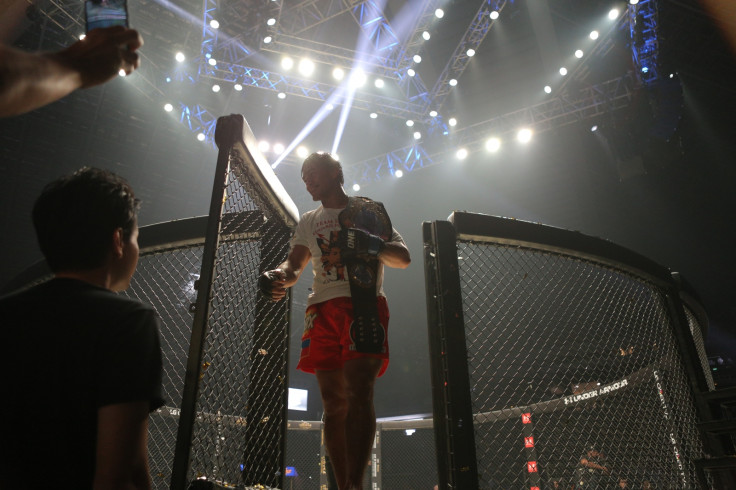 ONE's philosophy also plays a part in ensuring fighters want to keep fighting under their brand. Brazilian bantamweight Bibiano Fernandes finished his contract with the promotion last December, revealing in a recent interview with MMA Junkie he had offers from both UFC and Bellator. The 36-year-old opted to remain where he is, however.
"Our draw factor? Its twofold. ONE has a different approach from UFC or Bellator," Sityodtong explained. "UFC loves marketing of controversy and hatred and violence, that is their marketing image. Bellator is more entertainment, older guys, some of who may be past their prime, and try to make it entertaining. ONE is about martial arts. Of course we have an entertaining format too but the focus of the three companies is very different. Fans get to choose out of the three what they want to experience."
While their mandate is developing their own, ONE always has their eyes open to adding to their roster from the outside – if the match is right.
UFC's Li Jingliang, once regarded as the man to help the Las Vegas-based promotion break into the Chinese MMA market, was reportedly released from his contract last March. Sityodtong suggests there is always a route back for fighters who have left to fight in the US and Europe.
"We will always evaluate people. We are not so concerned about if they fight here (Asia) or over there (Europe and US), its more about do we see any opportunity that is win-win with the athlete where there is a real symbiosis with what they are doing and what we are doing. They help us, we help them."