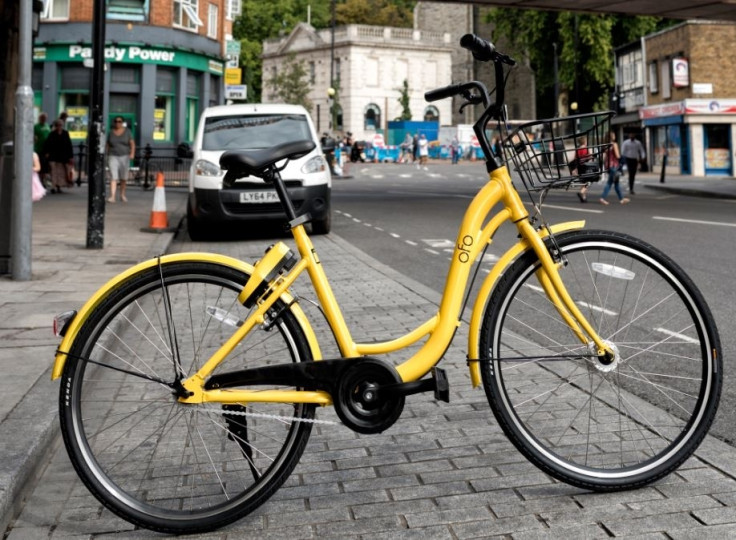 London's bike-sharing market is about to get more congested with ofo, a dockless system from China, ready to roll out on London's streets.
Going wheel-to-wheel with London's official Santander bikes (also known as 'Boris Bikes') and the recently introduced Singapore startup oBikes, which also uses a dockless system, Londoners will not be lacking for cycling options when ofo puts its first bicycles in Hackney from 7 September.
The startup claims to be the world's largest station-free bike sharing platform. Following successful launches in Cambridge and Oxford, it has identified another cycle-friendly location in the London borough of Hackney.
Users will be able to rent the bikes for 50p for 30 minutes through a smartphone app and will not need to put down a deposit. Once the bike is unlocked using a Bluetooth connection to the rider's phone they can drop the bike off anywhere, but are given information on where to park to avoid blocking pavements.
Working with the local council it will make around 200 of its yellow-coloured cycles available to begin with, as it looks to avoid the bumpy start its rival oBikes suffered in the capital. It is reported oBikes did not seek council consultation or approval and simply introduced fleets of cycles overnight, leading to the borough of Hammersmith issuing a highway obstruction notice to remove the cycles.
Elsewhere, locals have complained about the bikes, which do not need to be stationed, clogging up streets and pavements as riders ditch them after use.
Vandals have also targeted the bikes, with pictures circulating of them thrown in rivers or having been broken apart, while in Australia pranksters have taken advantage of the dockless approach by picking them up and hiding them in trees and on top of public toilets.
While it might sound like ofo is riding into a saturated market, the borough of Hackney is welcoming the bikes as it hopes to get more residents taking bicycles for commutes or 'final mile' journeys.
"This new type of bike sharing has the potential to change the way in which London moves for the better, by providing affordable bike sharing to everyone in Hackney. Hackney Council is leading the way on sustainable transport and has the highest cycling levels in the capital, and we've been impressed by ofo's responsible approach to introducing the bike sharing model to London," said Hackney Councillor Feryal Demirci
"The Santander bikes which have been very successful in London, have not expanded as far as we would have liked we are therefore really excited about ofo's potential to make cycling available to all our communities in Hackney and service a wider area."
Ofo was founded by five Peking University students in 2014 and the bikes are a familiar sight in its home country of China. However, the introduction of bike-sharing schemes have not been smooth either as the sheer number of bicycles from numerous startups being dumped on the streets are being impounded by city authorities. The problem has got to such a scale that 'seas' of impounded bikes are being stored in old school playgrounds waiting to be collected.