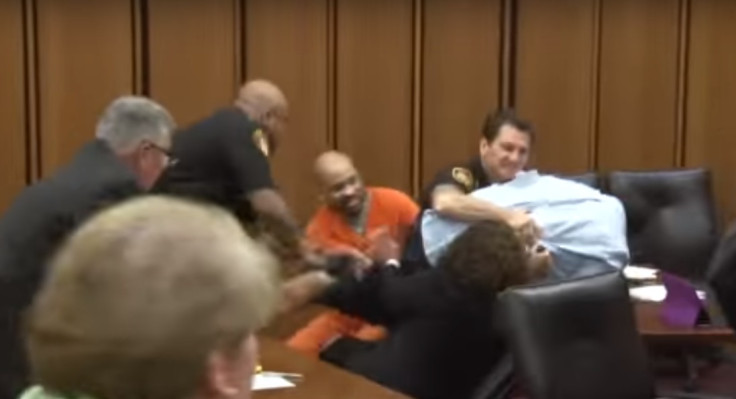 A livid father has launched himself at the man who murdered his teenage daughter after the killer smirked at him whilst he was giving a victim impact statement in court. Van Terry, the father of 18-year-old Shirellda Terry, leapt across the courtroom after her murderer, Michael Madison, grinned at him.
Terry, was killed in July 2013 in Cleveland, and now Madison,38, has been sentenced to death for her murder as well as the murders of 38-year-old Angela Deskins, 28-year-old Shetisha Sheeley. Madison told police he strangled two of the women, but did not remember killing Terry.
At the court hearing in Ohio the Cleveland dad was leaning on a table speaking before he turned towards the killer when he spotted Madison smiling. He then lunged across a table as sheriff's deputies quickly restrained him and pulled him away from the defendant.
Before jumping across the court, Terry said: "Right now I guess we're supposed to in our hearts forgive this clown. He's touched our families, taken my child". Family members were heard crying before Terry was removed from the courtroom and the hearing restarted 15 minutes later.
The bodies of the three women were discovered in July 2013 wrapped in rubbish bags near the East Cleveland apartment where he lived. Lawyers for the people said that all three were killed in a nine month period between October 2012 and July 2013.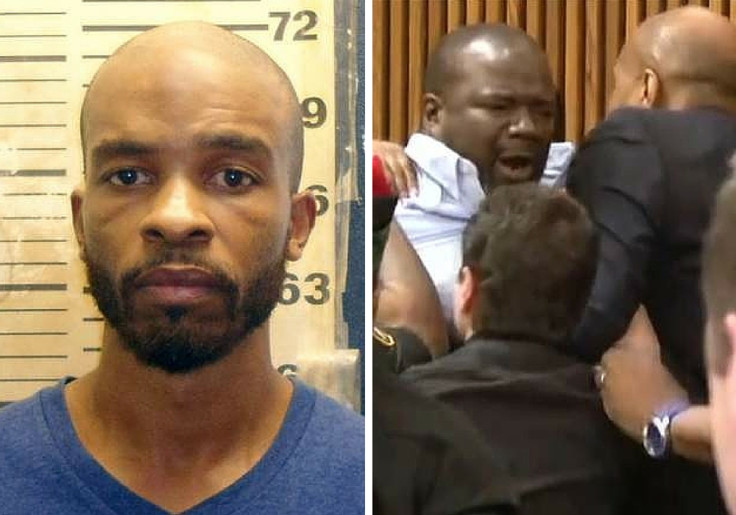 The alarm was raised when a cable TV man told police of a putrid smell coming from a garage shared by Madison. When opened officers found the decayed body of a woman wrapped in rubbish bags.
Subsequent searches of a basement and the back yard of a nearby home revealed two further bodies. Last month Madison was convicted last month of numerous counts of aggravated murder and kidnapping.
And on 2 June Judge Nancy McDonnell handed Madison the death penalty, saying the horrifc nature of his crimes outweighed evidence given to spare him the death penalty. In his defence lawyers argued that he suffered with lasting psychological damage after enduring an abusive and chaotic childhood.