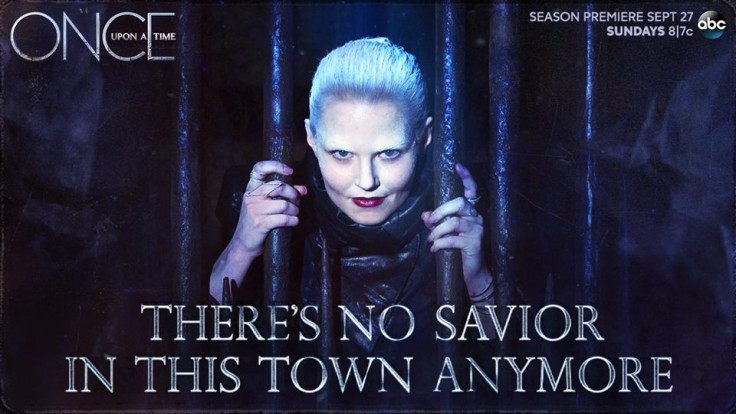 Once Upon A Time season 5 will find the saviour Emma, turning to the dark side after the events of the season 4 finale episode. Several leaked set photos show the Dark Emma, sporting a blonde look and a black coat, discussing something with Regina. The two being together hints at the fact that Regina will help bring back Emma to the good side in Once Upon A Time season 5.
Lana Parrilla, who plays Regina, also spoke about the role reversal between her character and that of Emma's in season 5. Parrilla told Pop Sugar, "I think that the hero has been evolving within Regina in the last year. The cool thing about her is that she is both good and bad now — like everyone in the world, we all possess evil thoughts or whatever — and I love that she is embracing both sides.
"I think she is going to have a huge impact in bringing Emma back into the light," the actress added. Another leaked set picture teases Emma and Hook together, hinting that their romance will survive, even after she turns dark.
Actor O'Donoghue who plays Hook, shared his thoughts about how Hook will respond to Emma's new role in a TVLine interview. "Hook, he loves Emma, and he loves her for who she is as the savior," he said. "He spent so much of last season trying to protect her, like everybody else, from the darkness. I think that he'll do whatever it takes to try and bring that person back, because he knows what it's like to get into the darkness."
Will Regina and Hook bring Emma back from the dark side? We will have to wait until the 5th season of Once Upon A Time premieres on 27 September on ABC for the answer to that question.