ONE Championship CEO International Victor Cui has revealed why the Asian MMA promotion is not interested in UFC lightweight champion Conor McGregor.
The Irishman is arguably the biggest combat star in the world today but many eyebrows were raised when ONE chairman and CEO Chatri Sityodtong said the Singapore-based promotion would never put an offer in front of McGregor.
However, Cui has explained what Sityodtong meant by citing an example of ONE's early days when they were trying to stamp their mark in the MMA market by copying the UFC's model, using fighter Phil Baroni.
"The only sort of model that I could reference of what combat sports could be was what we had [UFC] here in North America," Cui told MMAFighting. "So we tried to develop storylines that were about good, bad, arrogant, trash-talking fighters."
"They were not connecting with Baroni. I thought that they would, but it made them hate our brand more. They didn't appreciate it."
Likewise, Cui believes the same thing would happen with McGregor, whose antics such as his bottle-throwing incident with Nate Diaz would not go down so well in China for example, and potentially put the company's CEO in jail.
"Let's say we had a press conference in China and he threw a water bottle," Cui explained. "I would go to jail. They'd put me in jail. I'm not kidding around."
"At the end of the shows in China, I meet with the government officials and they have a checklist. Did we play this song, did we play this song? If you played one extra song, they can throw me in jail and they've done that to other concert promoters."
It is not even China either as ONE welterweight champion Ben Askren has received mixed reactions elsewhere in Asia for simply stating that he believed he was the best in the world.
"After he won [a recent fight], he stood in the cage and he didn't say anything really cocky by any standard," Cui added. "I think he said something to the effect of, 'I'm the best in the world and I'll fight anyone.' And the entire stadium booed him. They just thought that was too arrogant. Like, you just won, why do you feel the need to brag about yourself? This was in Singapore, and I was surprised about that."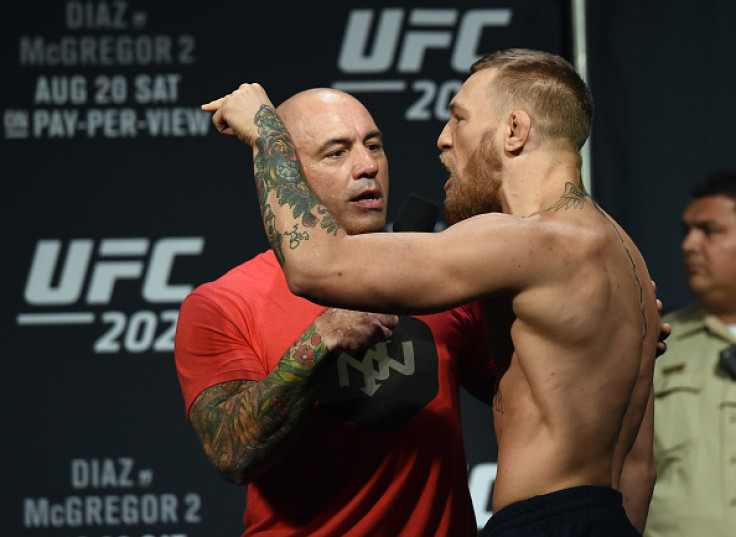 And so, the "Notorious" will simply not fit in with ONE's audience, who are not so in tune with brash, trash-talking and arrogant personalities.
"The comment is not about his [McGregor] skill set or his ability as an athlete," Cui noted. "The comment is about his match with our DNA of what our company is. Could you replace me in Asia with another promoter in America? It wouldn't work. It's different."