The end could be nigh for the remaining members of One Direction.
*NSYNC's Lance Bass is the latest pop pundit to predict that Zayn Malik's defection will be the death knell of the group, with Harry Styles expected to follow suit.
Speaking on The Meredith Vieira Show, Bass claimed that the Kiss you singer has always planned on going solo.
"Harry Styles has been ready to go solo for many months, in fact he's been recording solo, he was about to leave," Bass said.
"The Zayn thing was just spur of the moment, but I think the best move he could have ever done. Because Harry Styles is a household name - my grandmother knows who Harry Styles is - but Zayn Malik, [you] didn't really know the name until he was the first to leave the group. So kudos to him for being smart to leave."
He added that while he believes the end is in sight for the British boy band, the unique experience they shared means they will always remain the best of friends.
"I think the guys are always going to be friends, they're brothers. They were put in a situation that they didn't know they were going to be in, I mean, they were put together on a television show.
"So that they lasted this long as a group is a surprise to me, but hopefully the other four can go on and maybe do a little more music, but I see Harry leaving soon and I don't see another One Direction album happening after he leaves."
Director of 1D's concert film Morgan Spurlock agreed that Styles would be next to quit the band.
Morgan Spurlock has predicted that Harry Styles will follow in Zayn Malik's footsteps, and will leave One Direction next.
During an interview with TMZ, Spurlock who directed the band's 2013 documentary film, One Direction: This Is Us, said: "I think they'll stay together for a little bit longer and then I think at some point Harry will probably leave. I think that Niall and Louis and [Liam], I think that the three of those guys are going to become like the new Bel Biv Devoe."
After five years with the group, in March, Malik sensationally announced he was quitting the band.
On 17 April, he made his first public appearance since the split at The Asian Awards, where he was presented with an award in recognition of his Outstanding Contribution to Music.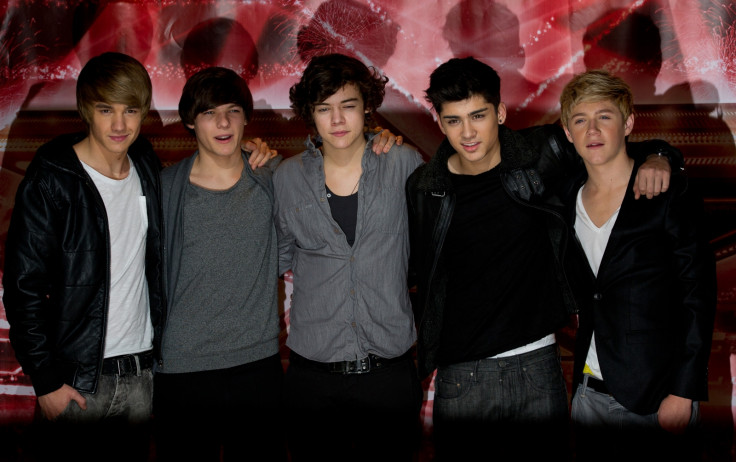 Breaking his silence for the first time since he walked out on the group Malik said: "I'd also like to take this moment to thank four of the best guys that I ever met whilst being in the band and doing all the amazing things that I did. Some of the things that we did will stay with me for the rest of my life."
X Factor judge Louis Walsh said in an interview with Irish radio station RTE Radio One, that the band was having issues for some time.
"I have heard the rumours for the last few weeks that everything wasn't happy in paradise," he said.
"The problem with these guys is they've been in a bubble for the last five years, pressure, working, a lot harder than people think, so something had to give. So Zayn was the first person just to crack up a little bit. He's had an amazing time with the other guys. That's the good side of it."
Harry Styles, Louis Tomlinson, Liam Payne, Zayn Malik and Niall Horan auditioned individually for the X Factor and were brought together to form a boyband.