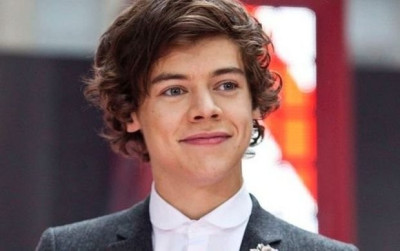 One Direction star Harry Styles's rumoured relationship with American television reality star Kendall Jenner, is reportedly "causing a lot of unrest" among his bandmates.
Styles was first linked to Jenner in November when they were spotted leaving a dinner date at Craig's restaurant in West Hollywood.
"Kendall's a sweet girl, but they [the One Direction boys] see her as a bigger threat than Taylor Swift ever was," a source reportedly told OK! magazine.
"Kendall seems to have cast a spell over Harry, and it's disrupting other areas of his life because he's always wanting to spend time with her or chat with her on the phone when they're apart. It's causing a lot of unrest."
The two were recently spotted at the Eagles concert in LA with the model's half-sister Khloe, 29, her mother Kris, 58, and several friends, including the US chat show host, Handler.
"[Harry] seems to be losing interest in the band. The other day, Harry and Niall almost [fought] when Niall confronted Harry when he showed up to a meeting," the insider is quoted as saying..
However, the pair's relationship will not be affecting the band and their future.
"The relationships of the boys are not and will not break up the band," a source close to Harry told Hollywood Life. "One Direction as a band is as strong as ever. [Harry's relationship] won't ruin the future of One Direction."
It was previously reported that Jenner was organising Styles's 20th birthday party, along with Nick Grimshaw.
"Kendall is in charge of organising the party, alongside Radio 1 DJ Nick Grimshaw. She wanted the party to be in London so that Harry's friends and family could all be there," a source told The Daily Star.
"The rest of One Direction and a whole host of other celebs will be on the guest list. It won't be a tame affair, and Kendall will pull out all the stops to make sure it's a night to remember."