One Direction singer Liam Payne has written an emotive message to his fans appealing to them to donate to charities in a bid to create lasting change in the world.
Speaking from the heart the 21-year-old pop star took to Twitter to rally the support of his 19.1 million fans.
In the extended message, the star wrote: "I don't ever claim to be a good person I'm not. But I feel that I wanna be a humanitarian with all of this attention, if that's all i do that would make me happy.'
"Band together right now the same way me and one direction have the past few years, im a young man and to me the world is a pretty messed up place.
"With a huge lack of trust I don't understand much of it but what I do hurts me entirely, the young people of today are the difference we can change the face of the earth," he said.
I don't ever claim to be a good person I'm not. But I feel that I wanna be a humanitarian with all of this (cont) http://t.co/qKPA6HrGcX

— liam (@Real_Liam_Payne) January 22, 2015
As a member of One Direction Payne has travelled around the world and witnessed first-hand the experiences of people from diverse cultures and those suffering the effects of poverty and malnutrition. The band visited Ghana for Comic Relief and were moved by the plight of the children suffering malnutrition and ravaged by disease.
Describing his experiences Payne said: "I've been around the world the past four years of my life and nothing is balanced, I've been a poor man and a rich man, I've been to strange lands and third world countries and afraid to speak out but now I really see all of us should speak out and topple the imbalance.
"If you can today google charity overseas, give to a third world country and help them grow I've been there to Ghana they don't have anything they can't buy food from the groceries or McDonald's they have to get food by any mean necessary. So find a way to help donate to any charity and help change the world today. please from me (sic)."
The messages were retweeted 100,000 retweets and received 120,000 favourites within seven hours of being shared.
His fans were clearly impressed by the Night Changes singer's sentiments and responded with messages promising their support for his personal campaign to make a positive difference in the world.
One wrote: "If all people were like you the world would be a better place."
Another said: "I love you, I will send them money as soon as I can. thank you for everything."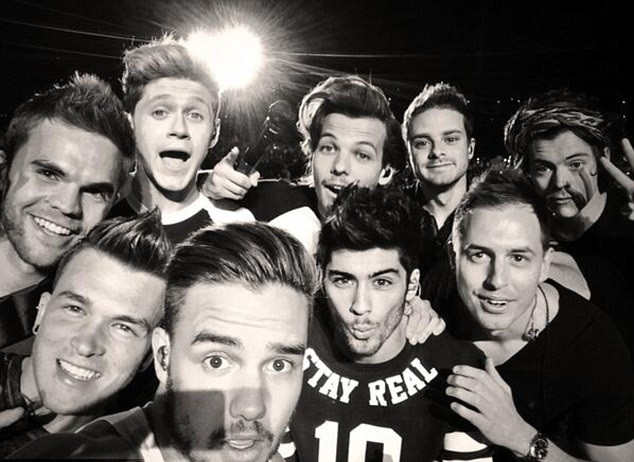 Writing the next day, the singer joked: "Well that's quite possibly the nicest drunken tweet I've done aha what was going in my head last night. Guess That's what happens when you mix whisky with political films."
Payne, who grew up in a three-bed semi-detached house in Wolverhampton, is a multi-millionaire and as a result of the worldwide success of One Direction has been able to buy a three-storey £5.1 million mansion in Surrey.
The property is said to feature an all-weather tennis court, cinema and heated outdoor swimming pool and ballet studio.
The Where We Are tour was the highest-grossing concert tour of 2014 contributing to the band's collective income. The One Direction band mates are believed to be worth an estimated £77 million.