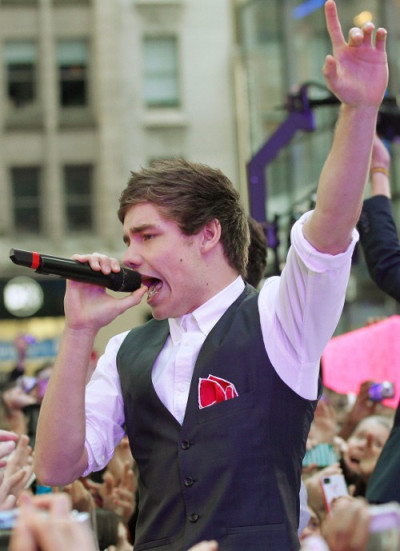 One Direction star Liam Payne blasted the media for "twisting" his tweet to Duck Dynasty's Willie Robertson that praised the presenter's "family values."
Payne's original tweet, which has since been deleted, read: "@williebosshog huge love to you/your family huge respect for your business prosperities and the family values you still all behold. big fan"
The American reality TV series about the Robertson family recently came under fire after patriarch Phil Robertson expressed homophobic opinions in an interview with GQ Magazine. He was briefly suspended from the show by network A&E.
Payne's tweet did not go well with his fans and caught attention by media.
Gay rights activist Tyler Oakley tweeted: "Wow. Very confused and disappointed by this @Real_Liam_Payne tweet. This literally changes everything... "
Following the backlash, Payne tweeted: "Being a fan of someones show and the way they still hold a family together doesnt mean i am ok with all they say.
"Oh my god can someone literally not be a fan if a show without bring labeled WTf I bought dinner the other day it made a news story.
"I can't do anything without being judged u try that and write about it. And I know I'm playing into your hands writing these tweets but I'm sick of stupid stories it's time you all grow up."
He then posted a screenshot of search results for his name and captioned the image, "Look at this s**t I never said any if that [sic] write about something real for once there's plenty of issues In the world.
"Sick of all this bull [i'll] be back again when the freedom of speech law is back and people don't believe to much into the bulls#!t they read. Can't wait for the call tomorrow where I get told of for cussing had to be said like I said before much worse has happened In the world.
"Pick ur balls up off the floor and get on with it instead of taking advantage of every word said and twisting it for your own gain."
The 20-year-old's sister Ruth also came to his rescue and said he needed a break following the meltdown.
"My brother tweeted he respected family values not that he supports them," she wrote. "I hope he has a long time away from twitter now and enjoys his time off without being judged. At the moment he just needs a break."