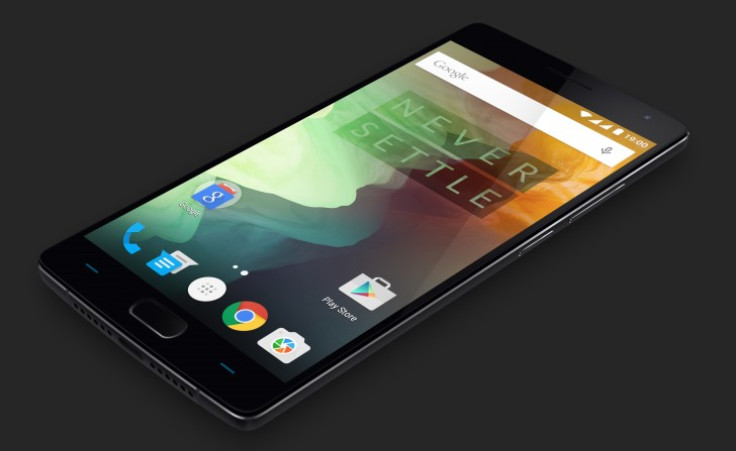 Chinese smartphone brand OnePlus, which officially launched the next-gen OnePlus 2 on 13 August, has made it mandatory for prospective buyers to register and procure an invitation to purchase the smartphone. To obtain invites, buyers can register on OnePlus' official reservation list via the official OnePlus web portal, or rely on social forums/friends to get a shareable invite.
For those who want to buy the OnePlus 2 without an invite, there are unofficial third-party e-tailers offering the OnePlus 2 at a higher price.
List of third party e-tailers currently offering OnePlus 2 without an invitation:
PandaWill: Here, the OnePlus 2 is priced at $480 (£288), with multiple internal storage variants costing extra. A 16GB version of the smartphone requires users to shell out an additional $9.99. The e-tailer is claiming to ship the handset, free of cost, worldwide.
GeekBuying: GeekBuying has listed OnePlus 2 for a comparatively lower $395.50 (£252), and the e-tailer claims to ship the smartphone worldwide in two to seven business days. Buyers also get an annual warranty on purchasing the handset.
GearBest: Prospective OnePlus 2 buyers can purchase OnePlus 2 for $464.69 (£297), without having to pay extra for shipping. GearBest's pricing is part of a promo offer that ends on 18 August.
AliExpress: AliExpress has priced the OnePlus 2 (4GB RAM + 64GB internal storage) at $450 (£287). The e-tailer also claims to have stocked in 1,000 OnePlus 2 units as part of a deal that is slated to go live on 17 August. AliExpress is also offering a discount coupon that claims to offer rebates between $2 - $20. A 3GB OnePlus 2 variant is also available for purchase here at $380 (£250).
OppoMart: The Chinese e-tailer has listed a 16GB OnePlus 2 for $359 (£229). A 64GB variant of the handset costs an additional $100. OppoMart is also offering free worldwide shipping.
OnePlus is currently sending out purchase invites to buyers having registered via its reservation list and to early forum members.
Key technical specifications of OnePlus 2
5.5in display, enclosed in the newer Corning Gorilla Glass 4
Android 5.1 (Lollipop) operating system, out of the box
1.8 GHz quad-core Cortex-A53 and 1.8GHz quad-core Cortex-A57 CPUs within a Snapdragon 810 SoC
13MP rear camera
5MP front camera
3GB/4GB RAM
16GB/64GB fixed internal storage variants
LTE, HSPA, GSM, Bluetooth 4.1, Wi-Fi 2.0 and microUSB connectivity
Fixed 3,300 mAh Lithium-Polymer battery.
[Source: PhoneArena]