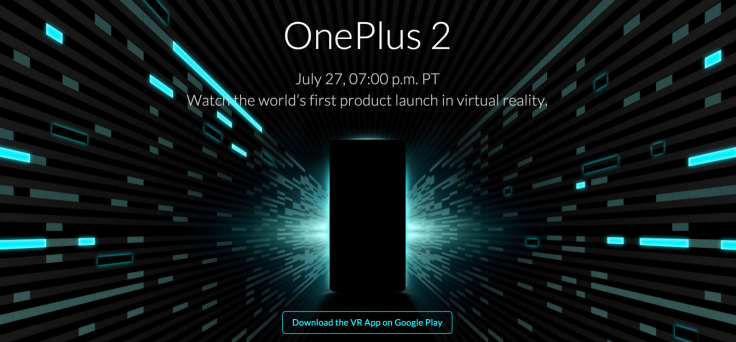 The OnePlus 2, which has been dubbed the "2016 flagship killer" and is one of the most hyped smartphones of the years, will be launched with a unique virtual reality event on 27 July.
OnePlus is a Chinese smartphone company that rose to prominence in 2014 with the launch of the OnePlus One, which combined premium hardware with a budget price. Now, 15 months on from the launch of its first smartphone, the company is returning with the OnePlus 2, which once again promises to match flagship smartphones from the likes of Apple, Samsung and LG while undercutting them significantly on price.
We have an in-depth preview of what to expect from the OnePlus 2, but here we are looking at how to follow the announcement live even if you don't have a one of OnePlus' special cardbard VR viewers.
What time is the OnePlus 2 launch kicking off?
OnePlus says that officially it will launch its new smartphone on 27 July, but for most people in the world, the launch will take place early on Tuesday, 28 July. Here are the times around the world when the event will take place:
San Francisco – 7pm
New York – 10pm
Rio de Janeiro – 11pm
London – 3am (Tuesday)
Amsterdam – 4am (Tuesday)
Johannesburg – 4am (Tuesday)
Moscow – 5am (Tuesday)
Abu Dhabi – 6am (Tuesday)
New Delhi – 7.30am (Tuesday)
Beijing – 10am (Tuesday)
Hong Kong – 10am (Tuesday)
Seoul – 11am (Tuesday)
Tokyo – 11am (Tuesday)
Sydney – 12pm (Tuesday)
How can I watch the OnePlus 2 launch online?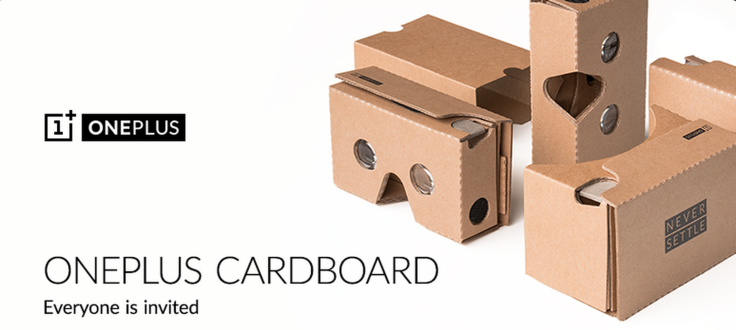 OnePlus is making a big play of launching its new smartphone in "virtual reality" and it has even produced its own version of Google's Cardboard VR headsets which it sent to fans around the world.
To allow fans to watch the event wherever they are in the world, OnePlus has launched an Android app which is available to download through the Google Play Store for free. The app says it will give those using it an immersive 360 degree experience.
If you weren't lucky enough to get the OnePlus Cardboard before it sold out, then the company suggests making your own or buying one from somewhere else.
You can of course still watch the event on your phone even without a VR headset, which the company says will still be "interactive and amazing".
How to Watch the OnePlus 2 launch on Windows and Mac
If you don't have an Android smartphone or tablet to hand but still want to follow the event live, then you still have options.
Using a simple program called BlueStacks allows you to emulate Android apps on your desktop or laptop. The Android emulator has been available for Windows PCs for many years and the company recently released a version for Apple's computers.
The free Bluestacks App Player can be downloaded from the company's website and will even allow you to sign into your own Google account so that apps and games you have previously paid for can be downloaded again.
IBTimes UK will have all the latest news and images from the OnePlus 2 launch once the event kicks off, so make sure to check back here.