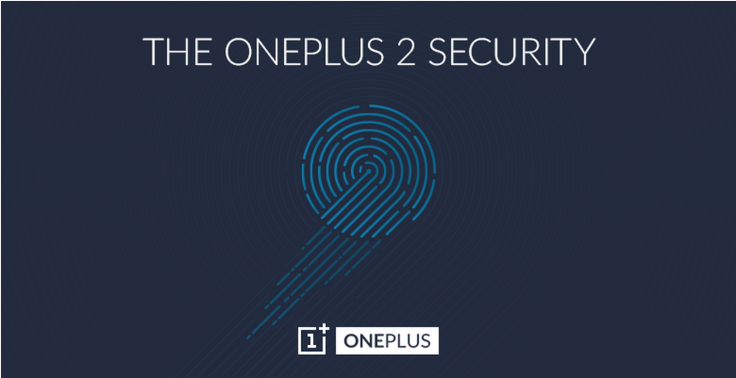 OnePlus has revealed that its second smartphone will feature a "lightning fast" fingerprint sensor it claims works twice as fast as the TouchID on Apple's iPhones and iPads.
The OnePlus 2, which will be revealed in a unique virtual reality event on 27 July, is being teased by the company in the build up to the final unveiling. The innovative Chinese startup has now said users can look forward to a fingerprint sensor being incorporated into the phone.
The company has not revealed if the sensor would be located on the front or rear of the phone, but it has made bold claims about how fast it will work:
"With the OnePlus 2, the fingerprint sensor is done right. It's refined and lightning quick, unlocking your device faster than TouchID. The average person checks their phone over 200 times per day. If you spend just three seconds inputting a PIN number or pattern, that's over an hour of your time gone each week," the company said in a blog post.
The company said it held off from including a fingerprint sensor in the original OnePlus One as the technology was not yet mature enough and it didn't want to include a feature before it was useful: "In a nutshell, fingerprint scanners were tacked on to a phone just to hop on the "me too" bandwagon. A selling point, not a useful feature. We could've done this with the One, but we felt it was better to wait."
As well as being faster than the fingerprint sensor on the iPhone, OnePlus is also playing up the security features of its sensor: "With the ability to store up to five fingerprint profiles, it's fast, it's safe, and it's secure. Your smartphone is your most personal device, and its security should be personal, too."
Tapping the sensor will bring you to the phone's home screen but the company has not said if the sensor will work in conjunction with other services, such as confirming online purchases, or mobile payment systems such as Android Pay.
OnePlus 2 Price
OnePlus is a Chinese smartphone startup that has sold over one million smartphones since launching 18 months ago. While this is insignificant compared with industry giants Apple, Samsung and Xiaomi, the company has built up a big cadre of loyal fans who are eager to see what the company produces next.
The OnePlus 2 has received a lot of attention from customers hoping that it will provide a similar combination of high-end specs and low price, but last month the company's co-founders seemed to suggest that it would cost $400 (£257) when it goes on sale, $100 more than the original.
What we know about the OnePlus 2 is that it will be launched sometime in the second half of 2015, will feature a SnapDragon 810 chip it and will run the company's own Oxygen OS, after the firm announced plans to develop its own software in place of the Cyanogen OS that ran on the OnePlus One.
Speculation suggests it will come with a large 5.5in high resolution 2K screen along with 3GB of RAM and a 16 megapixel camera.