Operation Yewtree: Rolf Harris Pleads Not Guilty to Child Sex Offences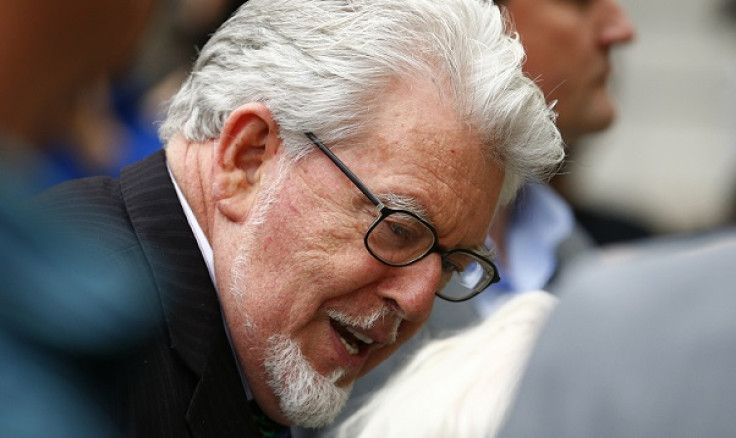 Veteran entertainer Rolf Harris has pleaded not guilty to 12 counts of indecent assault dating back to the 1960s.
Harris, 83, appeared at Southwark Crown Court accused of assaulting four girls between 1968 and 1986.
One of his alleged vicitms include a girl aged seven or eight, who he is accused of assulting between 1 January 1968 and 1 January 1970.
The other three victims, who cannot be named for legal reasons, were aged between 14, 15 and 19 at the time of the alleged offences.
He is also accused of an additional four counts of making indecent images of a child between March and July 2012, but he has yet to enter a plea for these charges.
He arrived at the court surrounded by his family and pushing his wife, Alwen, in a wheelchair.
The TV personality was initially charged with nine counts of indecent assault in August, but prosecutors confirmed he would face a further three last month.
He is due to stand trial on 30 August at Southwark Crown Court to face the charges.
The Australian, who was born in Perth, Western Australia but moved to the UK in 1952, was arrested as part of Operation Yewtree, the investigation into sex abuse allegations launched in the wake of the Jimmy Savile sex scandal.
The allegations against Harris are not related to the former Top of the Pops presenter.
As part of his bail condition, Harris must not spend time with anyone under 18 without being accompanied by someone over 21.
He must also remain at his home in Bray, Berkshire, where he has lived for the past for the past 50 years.
© Copyright IBTimes 2023. All rights reserved.