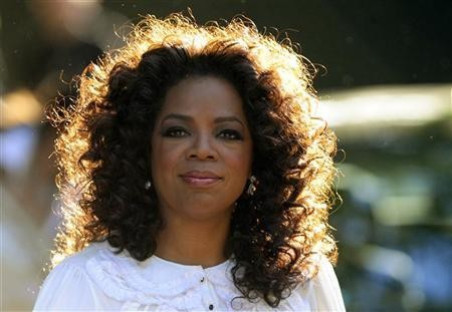 Oprah Winfrey has donated $12million (£8 million) to help build a museum in Washington DC that she says will honour and preserve African-American history.
The 59-year-old media mogul previously contributed to the Smithsonian's forthcoming National Museum of African American History and Culture in 2007. Her total investment is the institution's largest to date.
"I am so proud of African-American history and its contributions to our nation as a whole," Winfrey said.
"I am deeply appreciative of those who paved the path for me and all who follow in their footsteps. By investing in this museum, I want to help ensure that we both honor and preserve our culture and history, so that the stories of who we are will live on for generations to come."
In recognition of her support of the project, the museum will give her name to its 350-seat theatre.
"We are inspired and profoundly grateful for Ms. Winfrey's generosity at this important time," said the museum's founding director Lonnie G. Bunch.
"Her gifts will forever be associated with harnessing the power of art and creative expression to build bridges between cultures and enrich people's lives."
Construction of the $500m museum, which will be the Smithsonian's 19th, began in 2012. It is scheduled to open near the Washington Monument in 2015.
Winfrey has been a member of its advisory council since 2004, alongside BET founder Robert Johnson and Quincy Jones.