Paralympics star Oscar Pistorius returns to court on Monday (13 June 2016), where he will be sentenced for murdering his girlfriend Reeva Steenkamp. The South African athlete has been found guilty of shooting dead the model through a locked door in his Pretoria home in the early hours of Valentine's Day in 2013.
He was convicted of manslaughter in October 2014, but the sentence was upgraded to murder in December the following year. Pistorius was released a year into his initial sentence to serve the remainder at his uncle's home.
He is expected to serve a sentence of a minimum of 15 years. This could potentially be reduced based on time already served in jail for the conviction and other factors.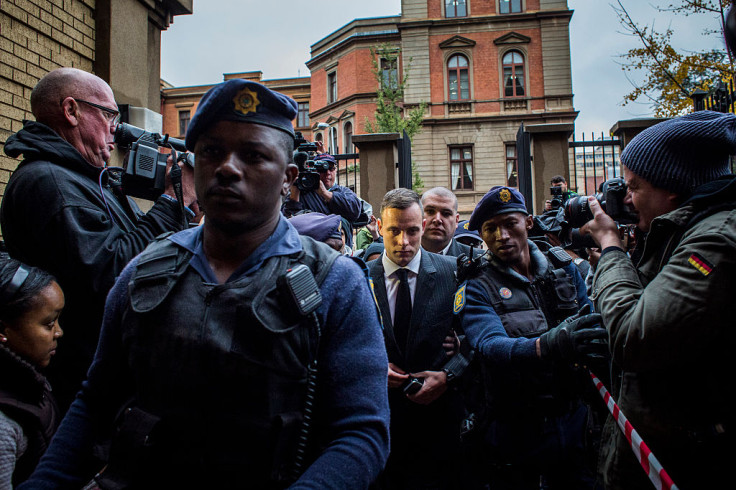 The hearing is being streamed live from the court in Pretoria by several broadcasters, including South Africa's ENCA, and live on YouTube by Eyewitness News and Sky News.
Judge Thokozile Matilda Masipa is to hear arguments from the defence and prosecution on Pistorius' mental state and behaviour while in prison before arriving at her judgement, which she is expected to deliver on Friday (17 June).