The verdict at Oscar Pistorius' murder trial is due imminently, with one woman deciding the fate of the Paralympian athlete who shot dead his model girlfriend at his home last Valentine's Day.
Judge Thokozile Masipa is a 66-year-old woman serving at the Gauteng Division of the High Court of South Africa.
During Pistorius' six-month trial, Masipa has remained neutral, giving no indication to how she will rule. She is believed to have 100 pages of notes explaining her decision – which is expected to be announced either today or tomorrow.
Born in Soweto, Johannesburg she graduated high school in 1966 and went on to gain a BA degree in social work, having been inspired by her mother, a teacher. She was one of 10 children and grew up in a two bedroom house, where she would bury herself in her books.
Before becoming a judge, she worked as a social worker and crime reporter, sparking her interest in the legal system. She reported about the apartheid struggle, schools, education and poor working conditions.
Masipa became the second black woman to be appointed as a judge in the High Court of South Africa in 1998 – an impressive feat in a nation that was at the time overcoming an apartheid era and opposition to women's rights.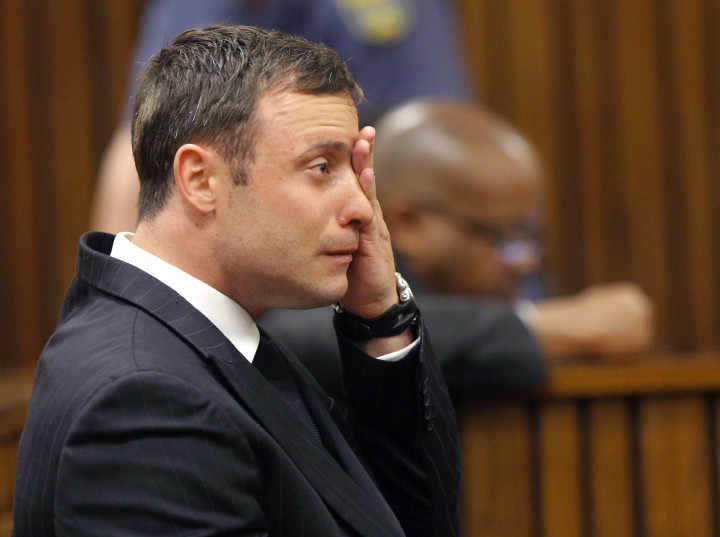 Supported by her husband, she studied law part time, funding her education through her journalism work. It eventually took her 10 years to qualify.
Previously, she has spoken about the difficulty of being a woman in South Africa's legal system: "It is a tough place to be, because for a long time it was only men who sat here, and in our culture it's even tougher, because some men are just not used to seeing women giving orders. But one gets used to it. It's not you as a woman who's there – it's the position that you fill. So you just get on with it."
Masipa quickly earned a reputation for taking a tough stance on criminals, in particular the perpetrators of domestic violence and rape. In 2001, after sentencing two men for rape, she said violence against women and children was raising at an alarming rate across the country.
In 2009, she jailed Freddy Mashamba, a policeman who murdered his wife during an argument about their divorce, for life: "No one is above the law. You deserve to go to jail for life because you are not a protector. You are a killer," she said.
Last year, she made headlines worldwide when she sentenced Shepherd Moyo to 252 years in jail. Moyo, a house robber, had raped three women. In her ruling, she said the women had been left traumatised, and that having shown no remorse for his crimes, there was little chance of rehabilitation.
"The worst in my view is that he attacked and raped the victims in their own homes where they thought they were safe," Masipa ruled.
Pistorius' family has said they are willing to accept whatever judgment Masipa gives: "We are confident by the thoroughness and detail of this judgment and Judge Masipa's commitment using every avenue to ensure a fair trial," his uncle Arnold Pistorius has said in the past.
While Pistorius has been found not guilty of pre-meditated murder, he could still face many years behind bars.