Outlander spoilers: Actor says season finale will be 'dark and graphic'; will the Duke betray Jamie?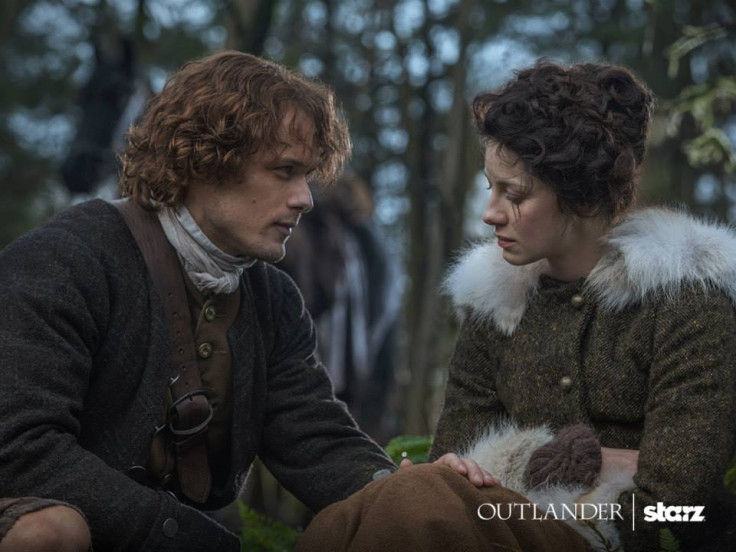 Starz hit time travel series Outlander, returned with a lot of Jamie and Claire scenes last week. But the newly-wed couple's romance will not last for long, as a dark and graphic episode awaits them.
Tobias Menzies, who plays the ruthless Black Jack Randall, has teased that the finale will be "graphic".
Menzies said, "I think it will be as graphic," and added, "I don't think we've ducked what Diana [Gabaldon] wrote, which is going to be some of the darkest stuff she wrote."
Menzies joked at the 2015 PaleyFest panel: "He would not have taken the role if he knew exactly what he was going to have to do, and we're pretty sure this is going to be brutal." (Via E!Online)
The mid-season premiere episode saw Jamie saving Claire from Black Jack Randal, and this was the first episode which featured the Scottsman's point of view. Episode 9 also featured a highly controverisal scene, where Jamie spanks Claire for going against his orders.
In episode 10 titled By the Pricking of My Thumbs, Jamie will meet the Duke of Sandringham, played by Simon Callow.
In the new promo video for the episode, Claire is seen warning her husband not to trust the Duke, given her historical knowledge, she knows that the Duke is an ally of Jack Randall. The Duke of Sandringham in the video is seen telling Jamie that he must return the favour, if the Duke decides to help him.
Then, Jamie meets the Duke hoping that he will lift the price on his head for a crime that he is innocent of. But, things may not go as planned for Jamie. He is seen in a pistol duel and the Duke is later seen trying to shoot someone.
Will the Duke betray Jamie? Guess we'll have to wait and watch episode 10 that airs on 11 April at 9pm on Starz.
© Copyright IBTimes 2023. All rights reserved.