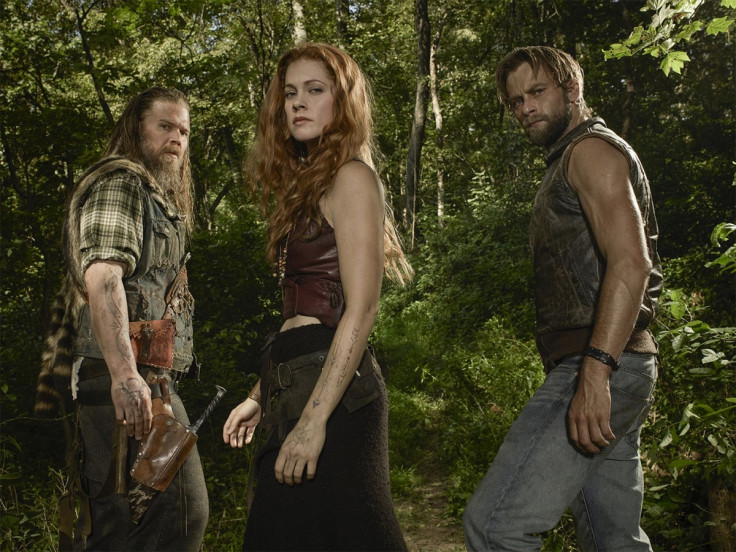 It's official. Big Foster and the Farrell family will be back for another season. WGN America has renewed its original drama series for season 2. The network has revealed that next season will have 13 episodes and filming for the same will begin in summer this year.
"We are thrilled that 'Outsiders' has connected with fans in such a powerful and palpable way, and met our highest expectations on every possible level, thanks to Peter Mattei, Peter Tolan, our extraordinary cast, creative team and partners at Sony Pictures Television. We look forward to venturing up Shay Mountain in search of some Farrell wine for a second season," Matt Cherniss, the president of WGN America said in a statement via Comingsoon.
The network claims that the decision was a result of its rise in popularity soon after its premiere. The series is being produced by Sony Pictures Television and Tribune Studios.
Sony Pictures Television's programming and production president Zack Van Amburg and Jamie Erlicht explained that the fan base for Outsiders has steadily grown since its premiere and it happened because of the "double-edged story of a family fighting to maintain their traditions and way of life."
"We're looking forward to another season of masterful storytelling from our creative team, Peter Mattei, Peter Tolan and Paul Giamatti, and to continuing our prolific partnership with WGN America," they added.
The drama, which is often compared with Kurt Sutter's cult classic Sons of Anarchy, narrates the story of a tribe that has made the mysterious hills of Appalachia in rural Kentucky their home since time immemorial, but are now struggling to keep their roots strong especially after the mining corporations have had their evil eyes on cashing in on the minerals lying underneath their "home."
Big Foster, the king of the tribe, vows to save his clan not only from the mining giants but also from the local police who have their eagle eyes set on them. Episode 8 of the series is titled It's Good To Be King, and the brief synopsis reads "The Farrells bow to a new authority". Outsiders airs every Tuesday on WGN America.