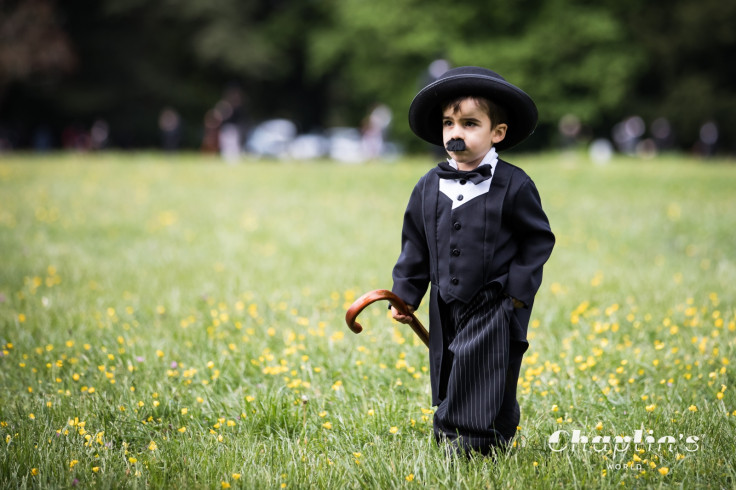 Fans of Charlie Chaplin donned bowler hats, walking sticks and fake moustaches to celebrate the comedian's 128th birthday on 16 April while attempting to break the world record for the largest gathering of people dressed in the iconic costume.
A group of 662 people of all ages and ethnicities gathered at Manoir de Ban in Corsier-sur-Vevey near Lake Geneva in Switzerland wearing the costume from Chaplin's 1915 short movie The Tramp. The location was his former home where he spent 25 years of his life until his death in 1977.
The group of fans assembled in the form of a giant star in order to set the record for largest congregation of people dressed as the character.
The event coincided with the first anniversary of Chaplin's World – a museum dedicated to the London-born comic actor, director and composer, which is located on the property. "We did it! 662 people dressed as the Tramp are gathering to celebrate our first anniversary. #IamPartoftheLegend #ChaplinsWorld," the museum's Twitter account announced.
The Swiss Embassy account also posted a message inviting fans to visit the Chaplin museum.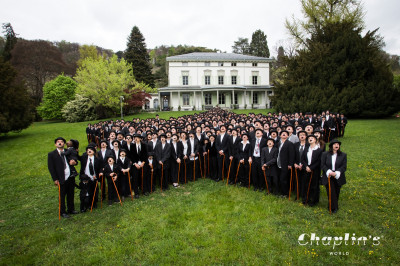 To check out more photos of the event, click here.
Fans of the funny man also took to Twitter to celebrate the day. Beauty And The Beast actor Josh Gad posted a GIF on his account with the message: "Happy birthday to my favorite artist ever...the great #CharlieChaplin."
Indian cricketer Virender Sehwag took the opportunity to share one of Chaplin's quotes. "My pain may be the reason for somebody's laugh. But my laugh must never be the reason for somebody's pain. Greatest comedian ~ Charlie Chaplin," he posted.