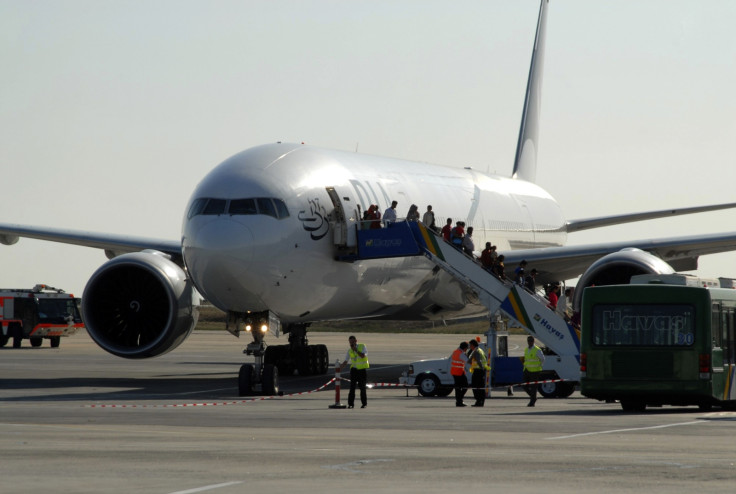 Pakistan's national airline has denied reports that seven passengers were asked to stand in the aisle of a flight to Saudi Arabia because of overcrowding.
English language Pakistani newspaper Dawn reported that the 20 January flight PK-743, from Karachi to Medina, carried 416 passengers, seven more than the Boeing 777 has capacity for, on the course of a three-hour flight to the Arab kingdom.
According to the report, the carrying of extra passengers would have certainly blocked emergency exits and individuals would not have had access to oxygen in the case of an evacuation.
The extra passengers were allegedly issued with handwritten boarding cards and, as such, were not on the digital passenger lists.
Sources told the Dawn that senior cabin staff informed pilots of the chaotic situation aboard the plane due to extra passengers but said, ultimately, the the captain ordered them to deal with the situation as the aircraft was already taxiing for take-off.
AFP quoted Pakistan international Airlines (PIA) spokesman Danyal Gilani as saying the report an was "exaggerated and baseless." He added: It is not possible for anyone to travel like that in an aircraft, regardless of the duration of the flight."
However, the Pakistani carrier has said it will launch a probe into the claims. "The matter pertaining to the travel of more passengers than the booked load... is under investigation," Gilani said.
"PIA is committed to ensure the safety of the passengers and cannot allow any incident to happen which compromises safety," he added.
On 7 December one PIA turboprop plane crashed in Northern Pakistan killing 48. Following a series of troubling controversies which have damaged the airline's reputation, Pakistan airlines has been thrown into billions of dollars of debt.
Reports have emerged of domestic flights being regularly delayed due to the arrivals of VIPs and cabin staff have been caught smuggling contraband, ranging from iPhones to narcotics.
In 2013 one of the airline's pilots was jailed in the UK for being drunk before he was due to fly from Leeds to the Pakistani capital Islamabad with 156 people on board.