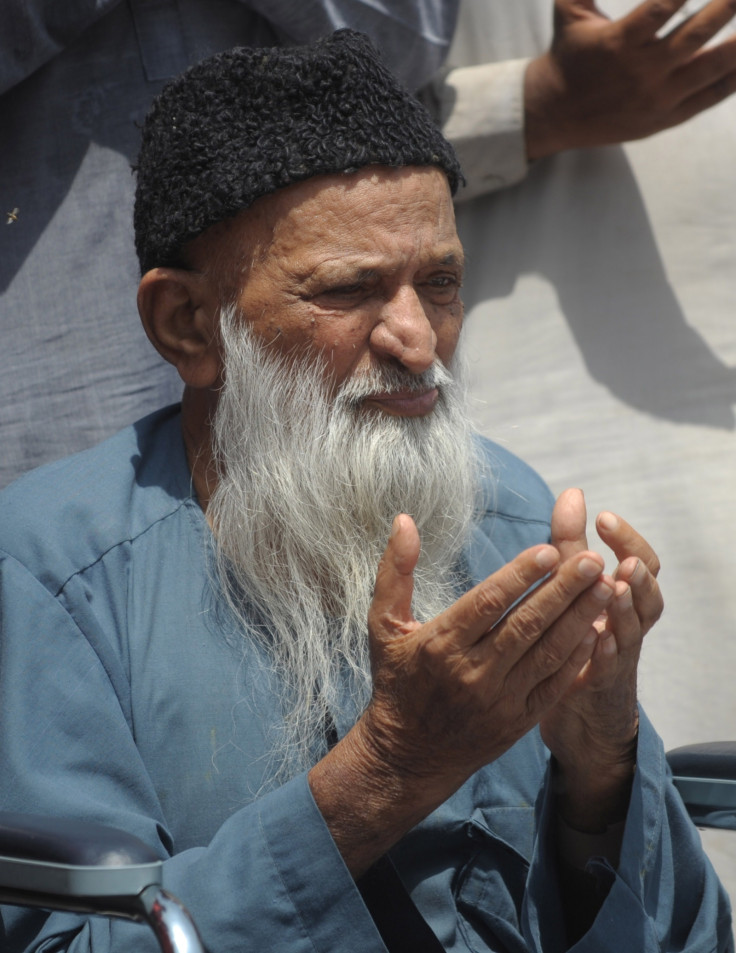 Pakistan's Prime Minister Nawaz Sharif has announced Saturday as a national day of mourning for well-known philanthropist Abdul Sattar Edhi who passed away on Friday (8 July). Edhi, who was 88, breathed his last at a hospital in Karachi.
Edhi's family confirmed news of his death and asked people to "pray for the departed soul".
The Pakistan prime minister also expressed grief over his death and prayed that God give him "the best place in paradise". He added that Edhi was a "real gem and asset for Pakistan".
"We have lost a great servant of humanity. He was the real manifestation of love for those who were socially vulnerable, impoverished, helpless and poor.
"This loss is irreparable for the people of Pakistan," the prime minister said in a statement.
The philanthropist, who was known as the "angel of mercy" or Maulana Edhi, had kidney and sugar-related issues and was in hospital for several weeks for treatment. However, hours before his death, his condition worsened and he was put on a ventilator.
Charitable work
Edhi, who was born in 1928 in a small village of Bantva near Joona Garh in Gujarat in British India, started his charity work a few years after shifting to Pakistan in 1947. He used to provide free dispensary services to people in need through his Bantva dispensary with the help of some community members.
He later expanded his charitable work and set up a maternity home and emergency ambulance service in Karachi.
He also started his Edhi foundation and provided a number of services like — formal adoption of abandoned children, technical education to the disadvantaged, religious education for street children, consultations on family planning and maternity services, free legal aid, financial and medical support to prisoners and the handicapped.
Because of his work, Edhi earned respect not only in his home-country but also internationally. He was honoured with several awards including the Gandhi Peace Award, the 2007 Unesco Madanjeet Singh prize, the 2011 London Peace Award, the 2008 Seoul Peace Qward and the Hamdan award for volunteers in humanitarian medical service.