Palestinian 'Teenage Assailant' Killed by Israeli Troops in West Bank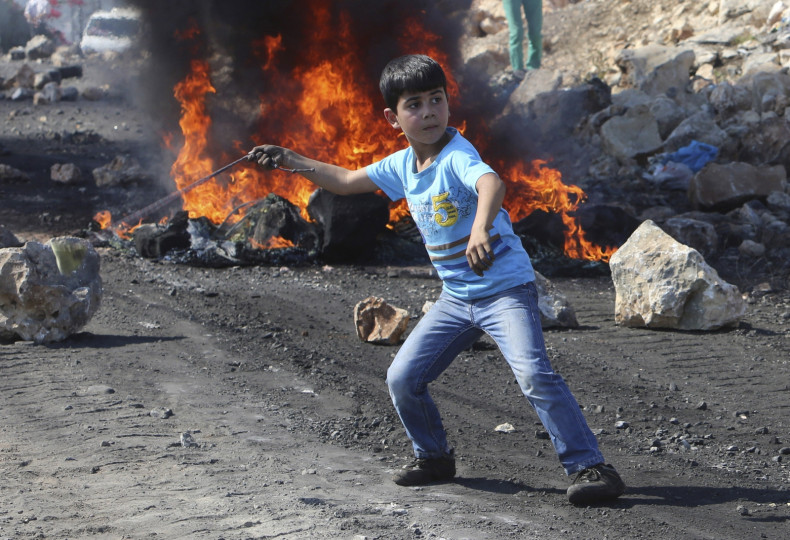 Israeli troops shot dead a Palestinian protester - reportedly a teenager - who allegedly hurled a firebomb at them in the West Bank, amid heightening tensions in the area.
Israel Defence Forces (IDF) said soldiers on patrol near a highway outside the village of Silwad opened fire on an assailant who threw a Molotov cocktail.
Shots were fired "in order to neutralise the threat to the lives of civilians driving on the highway", an IDF spokesperson told the Jerusalem Post.
Palestinian news agency Ma'an identified the victim as Orwa Abd al-Wahhab Hammad, 14, adding the boy was shot multiple times with live bullets.
He was pronounced dead at a local medical centre after attempts to resuscitate him failed.
Separately, three people were arrested during violent protests in East Jerusalem.
Police superintendent Micky Rosenfeld tweeted:
The Holy City has experienced almost daily episodes of unrest since the abduction and killing of three Jewish teenagers in the West Bank in July, which was followed by the retaliatory murder of a Palestinian boy who was burned alive.
In the latest flare up of violence, earlier this week a Palestinian man rammed his car into commuters waiting at a Jerusalem train station, killing a three-month-old baby girl and injuring eight others.
The driver, Abed Abdelrahman Shaludeh, a 21-year-old from east Jerusalem, was shot dead by police.