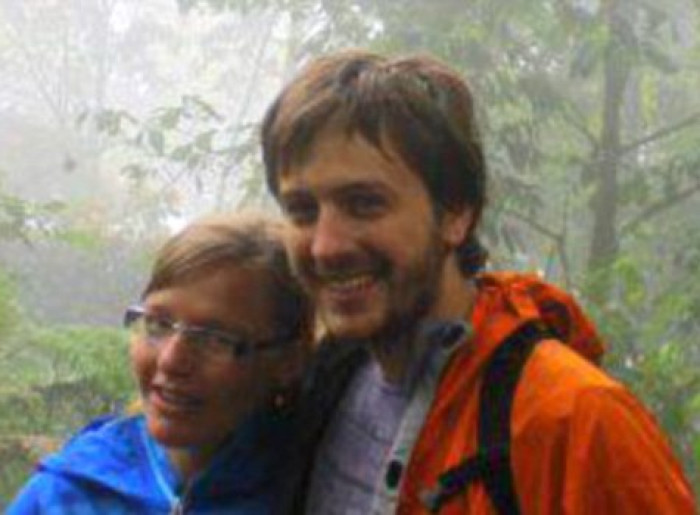 Police in Alaska have apologised to a family after mistakenly informing the parents that their son had died in a traffic accident. When the parents went to their son's home to break the news to his girlfriend they got the shock of their lives when their son opened the door.
Jay and Karen Priest of Palmer, Alaska had been woken at 3am by an Alaskan state trooper who brought them the worst possible news: their son Justin, 29, had been killed in a traffic accident in Juneau, 850 miles to the east.
Jay and Karen believed the news, as their son was a fisheries biologist who often travelled. The trooper even gave them the number of the Juneau police who confirmed Justin Priest was dead.
Having rung round various family members, including sone who had lost a loved one a month previously, Jay and Karen drove 50 miles to Anchorage to break the news to Justins' brother Cody, who collapsed with grief.
They then drove to Justin's home to inform his long-term girlfriend Julia. Jay knocked on the door, and it was opened by Justin: the son he thought was dead.
As told to the Alaska Dispatch News Justin was just getting up to walk his 9 week-old yellow Labrador Lily at 5:30am when there was a knock at the door.
When he opened it his father shouted: "Justin? It's Justin! Praise Jesus, we thought you were dead." His mother shouted: "You're alive!"
Justin, who was still groggy, had no idea what was going on and in fact was worried his neighbours would think he was crazy. When his parents explained, the family spent half-an-hour hugging and crying.
It transpired 33-year-old Juneau resident Justin Donald Priest had been killed when his vehicle hit a tree and local police identified the wrong Justin Priest when trying to inform next of kin.
The family of the dead man was informed a short time later. Juneau police chief Bryce Johnson apologised "for any anguish our mistake has caused".
"I'm almost speechless for words," said Chief Johnson, who suspects police contacted the troopers to find out if their son was in Juneau. Somehow the request was misinterpreted. "We have to take responsibility for that," Johnson said. "It was our case."
In a message on his Facebook page Justin asked people to think of his parents – and also the family of the man who died in Juneau: "Think of them [my parents] this week, as well as the family of the other Justin."