French Magazine Paris Match has released new footage of the police counter-assault at the Bataclan Theatre, on social media. The video lasting under 2 minutes captures the ferocity of the armed police, as they open fire before storming the building, where hundreds of people attending a death metal concert were being held hostage by four Isis gunmen.
The gunmen burst into the 1500 capacity concert hall after 9.30pm on November 13, as music fans watched a performance by US band Eagles of Death Metal. Survivors of the attack reported seeing the assailants walk the perimeter of the venue looking for victims.
They ordered the attendees to lie on the ground and witnesses reported that the terrorists specifically targeted disabled people seated at the front in an area for wheelchair users and children
One survivor said they were killing people "one-by-one, execution style" in a savage attack against innocents. Two British survivors Hanna Corbett and Jack Korda said they scrambled over the bodies of the dead in a desperate bid to escape.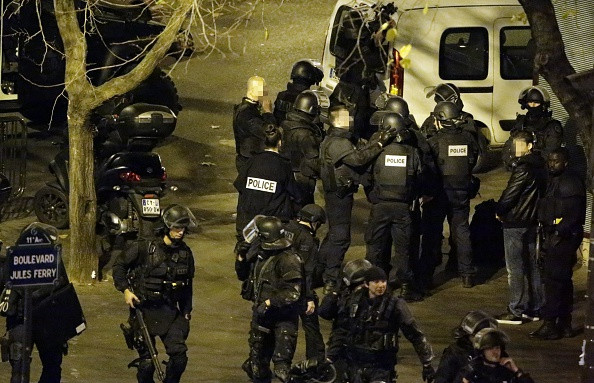 The attackers were described as young men, aged no more than 25. One eye-witness commented that the attackers, which reportedly included a woman, were chillingly calm as they carried out the massacre.
118 people were killed and a further 99 people who were at the venue are in a critical condition as the death toll is expected to rise. One Briton who was killed in the attack has been named as 36-year-old Nick Alexander who worked as a merchandiser for the band.
PM David Cameron has warned the public to expect more British fatalities as the death toll continues to grow. Many hundreds remain unaccounted for as friends and family turn to social media in a desperate attempt to find their loved ones.
French Magazine Liberation is to publish a full account of the attack that has left a nation in mourning.