"Do you agree with what we did?" This is a question one of the attackers asked a hostages in the Bataclan concert hall before triggering his explosive belts.
Gunmen linked to Islamic State (Isis) stormed the music venue as part of seven coordinated terror attacks in Paris on 13 November which killed at least 129 people.
Sébastien, one of the survivors of the Bataclan attack that left at least 89 dead, spoke for the first time on 17 November about the conversations he had with the attackers for more than two-and-a-half hours before French police secured the venue.
"They just ended doing their preach, explaining they were doing that for Syria, for Iraq, for us to understand what it feels like to kill civilians," Sébastien told RTL. "Then, they asked us if we agreed with them."
While some hostages nodded their heads, others said "yes".
Then in a surreal twist to demonstrate the attackers rejection of western materialism, Sébastien said one of the suicide bombers asked him for a lighter. "They held out a wad of cash and asked me if I cared about money. They got got out a wad of 50 euro notes," he said, "then, they asked me to burn it with my lighter."
"From the moment the attacker started talking, I thought that maybe I was destined to live, because it was so easy for him to kill at that moment. I was at his mercy."
The former hostage spoke about the precautions he took when talking to the terrorists. "These conversations are marked by the seal of urgency because at any time, an inappropriate word can result in death," he said, adding that he had tried to use humour, without success.
"I tried to make a joke to defuse the bomb, but that annoyed them – they asked me to calm down."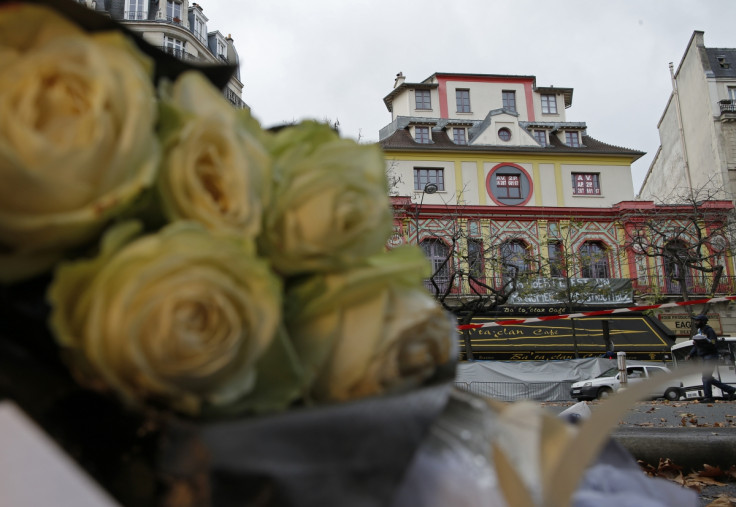 Hostages-takers 'needed an ideal'
The Bataclan survivor claims he believes to have understood part of the attackers' personality. "They needed an ideal, and the world in which they lived did not offer them that ideal," he said. "We instead offered them [an ideal] of vengeance, hatred and terror."
According to Sébastien, the terrorists only had one request when the police stormed the venue: "For the officers to move back."
"It's the only real request they formulated four or five times to the police officers," he said. "[They asked] for the officers not to come closer."
The attackers allegedly used their hostages to communicate this demand to the approaching police. "We kept watch at the window, they would ask us where the police officers were, and ordered us to yell at the police not to come closer, otherwise they said they would action their explosive belts," Sébastien said.
In Sébastien's mind, the terrorists then understood they were trapped. "They realised too late that life was important, they wanted to flee but it was too late," he said. The terrorists then took their hostages to hide in a small room where wounded people were dying, he said.
French police have identified one of the suicide bombers as Samy Amimour, a 28-year-old who was previously charged with terrorist offences and known to Interpol. Born in Paris, Amimour was believed to be the fourth attacker at the Bataclan concert hall.
He had been placed under investigation in 2012 for terrorism conspiracy and under judicial supervision. Since 2013, Amimour was also the subject of an international arrest warrant of the Interpol.