Since calling it quits with her husband of 18 years, Louise Redknapp has been a constant topic of public discussion. But most recently, the songstress has been subjected to some harsh criticism.
People sided with her footballer husband Jamie after reports surfaced of the couple going ahead with their divorce, throwing shade at the former Eternal singer.
Taking to Twitter in the wake of the latest claims surrounding the Redknapps' marriage woes, some users lashed out at Louise. "I used to really like @LouiseRedknapp but she's being incredibly selfish and needs to grow up. You can still have your identity AND be married," a user shared on Twitter.
"Think @LouiseRedknapp needs to sit and seriously think about what she's doing," a second user wrote, adding, "Jamie has been the model husband, and doesn't deserve this. #MidlifeCrisis #MakingAHugeMistake."
Having given up her pop career to raise her two sons with the former English footballer, Louise recently returned to the limelight with her role as Sally Bowles in a production of Cabaret.
And it seems like some of her fans had an opinion about her professional choices as well.
Criticising the 2 Faced singer's return to the stage, one user tweeted, "Louise Redknapp hungers for the limelight. Shame it won't last #Lorraine."
"You'll regret this massively in a few years. Pathetic," wrote another.
Louise and Jamie, who were taking a break since their split in June this year, are said to be going through with the legal separation as they couldn't get their relationship back on track, The Sun reported on Sunday, 3 December.
A source close to the singer told the newspaper, "They have come to a mutual agreement that divorce is the only option. Louise has filed the paperwork and there's no going back."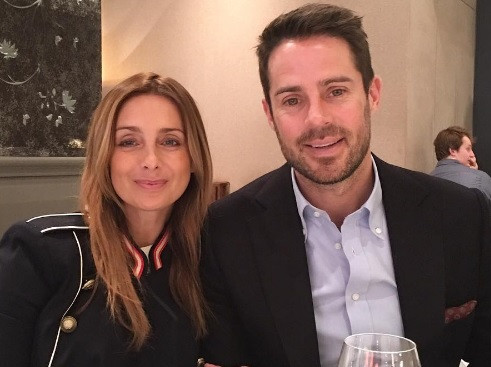 While Louise has been open about rethinking her life following her stint on the British reality show Strictly Come Dancing and her friendship with model Daisy Lowe and its impact on her life, the news of the divorce came as a shock to many.
While most people seemed to be siding with the sports pundit, there were a few who supported the mother-of-two as well.
A fan tweeted, "I guess we never, truly know what goes on, behind closed doors... I'm sure, they've both given it, lots of thought..."
"It's ridiculous that people on here are actually giving @LouiseRedknapp grief over her choice to divorce. Are these people right in the head? No one knows what goes on in that marriage apart from them, leave them to it," another Louise supporter opined.