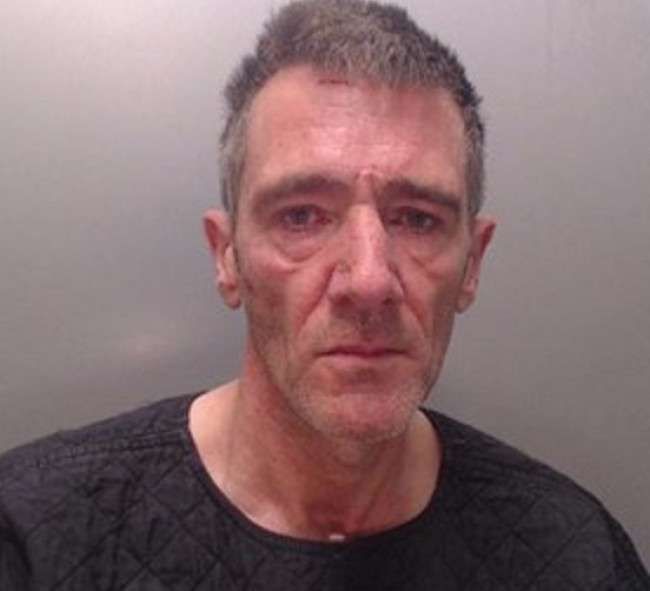 A man, who was described as "every parent's nightmare" after he abducted and raped an 11-year-old girl before dumping her miles from her home, has been jailed for 16 years. Paul Ripley, 53, was convicted of launching the attack on the girl as she walked home in Ellesmere Port, Chester on 7 November 2015.
Chester Crown Court heard how Cheshire Police received calls regarding the missing 11-year-old girl. The next morning, officers from Durham Constabulary said that they had the girl in their care, having been found in a small village near Darlington, 150 miles (241km) away in north east England. She was picked up by police after flagging down a taxi and telling him: "I don't know where I am. I've been raped."
She was able to give a description of the car she was abducted in, which led to police checking motorway computer monitoring systems for any vehicles that had past through the Ellesmere Port and Darlington areas. Police were then able to trace Ripley's car on the M6 near Preston as he made his way back down south.
Following his arrest, Ripley eventually pleaded guilty to rape, kidnap and dangerous driving at Chester Crown Court and was jailed for 16 years. Upon sentencing, Judge Nicholas Woodward said Ripley was a dangerous man and was "the living embodiment of every parent's worst nightmare".
Detective Inspector Steve Jones, who led the investigation, said: "This case is among the most appalling that I have dealt with during my time at Cheshire Constabulary. Ripley subjected his victim – a young girl – to an horrendous attack and callously dumped her miles away from home where she did not know anyone or even knew where she was. He has shown no remorse for his actions that day and pleaded guilty only when confronted by overwhelming evidence.
"Thanks to the diligence of our colleagues at Durham and Lancashire constabularies, we were able to apprehend the offender while he was still returning to Cheshire, having committed these heinous crimes.
"I'd like to pay tribute to the bravery of the victim and the dedication of the officers and staff involved who have worked together to secure today's result. I hope that, for the sake of the victim and her family, today's sentence will allow them to move forward with their lives."
Following sentencing, the family issued a statement saying: "On Saturday, 7 November 2015, our daughter's life and the lives of all her family completely changed forever. Our daughter, who is only 11 years old, was walking home from her friend's house when she was kidnapped and subjected to a horrendous ordeal by a total stranger – being raped twice, before she was dumped in village hundreds of miles from home.
"Words cannot properly describe what our whole family went through that night. Our daughter will have to live with what this man subjected her to that night forever. He has shown no remorse for his actions, and we can only hope he comes to terms with what he's done while he's behind bars."