Paul Walker: Late actor missing from Universal's Fast & Furious Supercharged theme park ride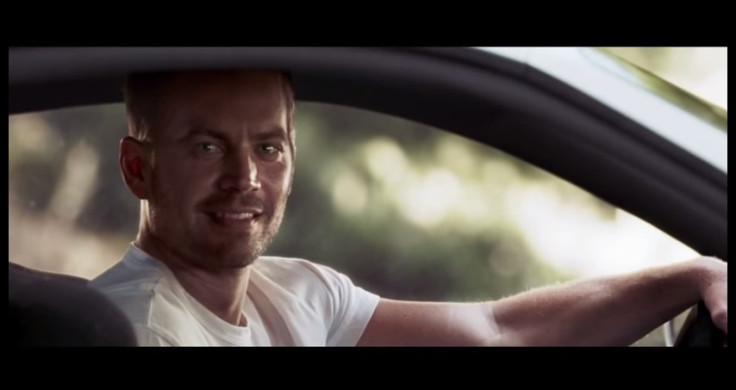 Universal Studios theme park in California has finally unveiled its new Fast & Furious ride Supercharged but many people noticed a huge element was missing from the attraction.
The roller coaster features the holograms of the action franchises' main stars, including Vin Diesel, Michelle Rodriguez and Tyrese Gibson, but late actor Paul Walker is not included in the feature.
Chick Russell, executive producer of Supercharged, has explained that developers were unable to create a hologram of Walker as they began production on the theme park ride after his death in November 2013.
Russell told USA Today's Entertain This: "We started our production after Paul had passed away.
"Unlike the film series we hadn't shot any of the film, nor did we have any material available to us. When we shoot for a theme park it's a completely different experience. It's all specialised work for a thrill ride environment."
Watch the Fast & Furious cast attend the Universal ride launch:
Also missing from the attraction is rapper Ludacris, who has starred in the record-breaking movies since 2003.
Explaining why the 37-year-old was not transformed into a hologram, Russell said: "We had the people we needed to tell our story and didn't need a larger cast."
Alongside his co-stars, Fast & Furious lead actor Diesel, who plays Dominic Toretto, dedicated the public opening to Walker in a speech, telling the audience: "I have to believe he's there in spirit.
"This one's for you, Pablo," he added referencing his nickname for his late friend.
Walker died on 30 November 2013 after the Porsche Carrera GT his friend Roger Rodas was driving crashed into a tree in Santa Clarita, California.
Speaking to reporters at the launch, actor Gibson said: "I feel like a fan that's showing up to experience this for the first time; I'm excited."
© Copyright IBTimes 2023. All rights reserved.