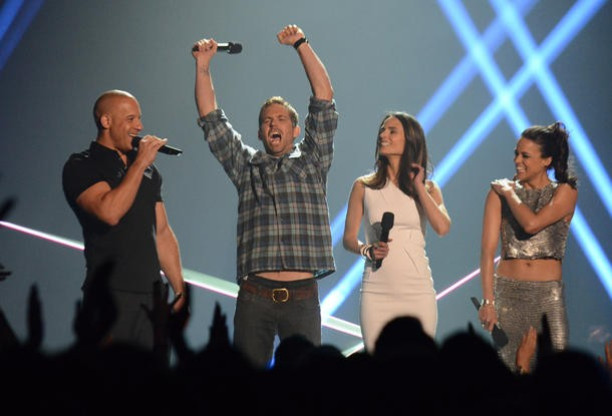 Fast and Furious star Vin Diesel has paid an emotional tribute to his late co-star, Paul Walker. The 46-year-old actor took to his Facebook page calling Walker his better half.
"When I heard, I immediately flew back to California, and went directly from the plane to his mother's house...I thought they needed my strength, but realised when I got there and broke down before his family, that it was I who needed theirs. His mother hugged me and said I am so sorry... I said sorry? You're the mother who lost a son?... She said yes, but you lost your other half," Diesel wrote on his Facebook page.
Walker was a passenger in a Porsche driven by a friend who lost control and hit a tree. The car burst into flames, killing both.
A few days ago, Diesel gave an emotional speech at a private memorial service held at the crash site in Santa Clarita, California.
Using the loudspeaker of a police car, he thanked fans who had been visiting the spot to pay tribute to the late actor.
"I just want to say to all of you, if my brother were here right now and he saw all of the love you are bringing here ...If he could see for himself that all of you have shown up to show my brother love... at this hard time his family gets to see all of you show the love that you've shown Paul. It's going to stay with me forever. I just wanted to say thank you. Thank you for coming down here and showing that angel up in heaven how much you appreciate him," he said.