PC game 1979 Revolution: Black Friday banned in Iran, accused of 'hostile intentions'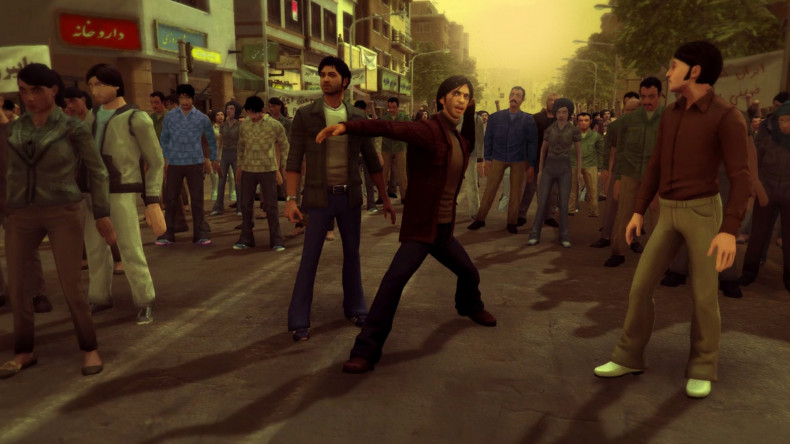 Iran has blocked the sale of 1979 Revolution: Black Friday in its native region after alleging that the choice-driven PC game presents "false and distorted information" regarding the 1979 revolution.
The narrative-based title from independent studio Ink Stories puts players in the shoes of a photojournalist and claims to present a "historically accurate" realisation of the uprising in Tehran.
Despite widespread praise for its depiction of the Iranian revolution, the country's video game supervising board – the Iran National Foundation for Computer Games (NFCG) – took action to block the game's sale from online retailers, such as Steam, due to what it described as "anti-Iranian" sentiments.
NFCG director Hassan Karimi explained the decision to Tehran Times, stating that "Games like this can poison the minds of the youth and young adults about their country by means of false and distorted information, and also damage their spirits." He added: "Iranians will quickly realise the hostile intentions and objectives of the developer if they see the game."
Karimi also stated that the game has "not been well received by gamers," an evaluation that sits at odds with the title's "very positive" overall rating on Steam (based on 108 reviews at time of writing) and a Metacritic aggregate score of 81 out of 100.
Based on "real first hand testimonies of freedom fighters, witnesses and casualties of the revolution which helped define the 21st Century," 1979 Revolution: Black Friday is told almost entirely in flashback sequences from the perspective of protagonist Reza Shiraz. The game mixes third-person exploration, tense dialogue-choices, first-person photography and quick-time events in a similar fashion to Telltale Games' signature choice-heavy design.
The game was developed by former Rockstar Games employee Navid Khonsari – an Iranian-born designer who formed Ink Stories with his wife, filmmaker and visual anthropologist, Vassiliki Khonsari.
"We've been aggressive. We are trying to combat the censorship," Khonsari told FoxNews. "It's quite simple. We tried to portray a truthful account of what happened."
"As an indie game studio, we are not only proud to provide historical context but that gaming can evolve and new genres can be created. We hope that '1979' does well enough that it can be used as template for future games of this kind."
Not content to back down amid the ban, Knonsari's studio has developed an iOS version of the game for Apple's mobile devices. The game will be playable on iPhone and iPad on 16 June, with an Android version scheduled to follow at a later date.
"The game will be a lot easier for people to get on their phone of tablet because [the App Store] is something that cannot be blocked," explained Khonsari.
1979 Revolution: Black Friday is available in the UK on Steam and GoodOldGames.
For all the latest video game news follow us on Twitter @IBTGamesUK.