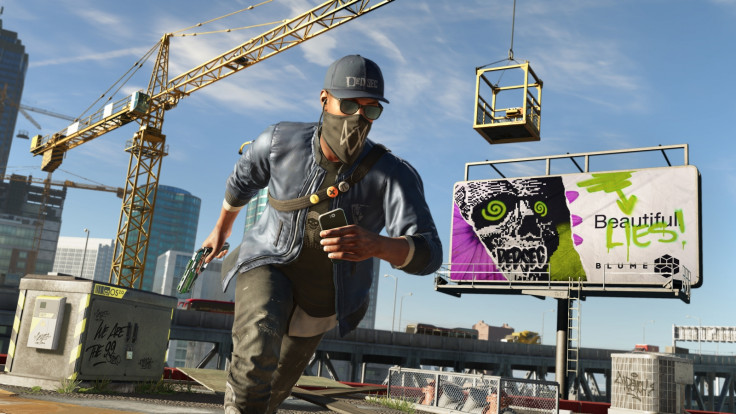 Ubisoft has officially unveiled Watch Dogs 2 for Xbox One, PS4 and PC. The open world hack-all-the-things sequel launches on 15 November 2016. Set in San Francisco, the follow-up to the 2014 original title also enjoyed a flashy debut trailer starring the sequel's brand new smartphone-equipped protagonist Marcus Holloway and the promise of a city full of cyber-attacking goodness.
The footage (embedded below) puts an emphasis on free-running, graffiti, electronic bits, the return of the CTOS network, drones and anti-establishment youth-types sporting caps and scarfs (and in one bizarre instance a horse mask). The trailer certainly delivers what we've come to expect from the techno-thriller franchise, with an anarchic twist.
Of course, we knew a lot of this already thanks to a number of leaks over the past few months, while Ubisoft admitted back in February that the game was in development during an investor call and would release before April 2017.
The game was officially revealed in a livestream during which members of the development team discussed how fan feedback on the first game instructed their focus for the sequel. The footage shown in the stream showed a much sunnier world than Watch Dogs' dreary Chicago, somewhat akin to the difference between Grand Theft Auto 4's Liberty City to Grand Theft Auto 5's San Andreas.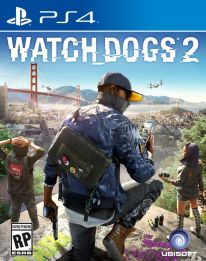 The developers also discussed many of the new features coming to Watch Dogs 2, including more advanced free-running through the city, better driving mechanics and the ability to play how you want by being either stealthy, focused on hacking objects and influencing people, or going for the kill in an all-out-assaul . It'll be possible, they claim, to play the game without killing a single person.
The box art for the game has also been revealed, picturing the suitably rebellious Marcus and his pals overlooking San Francisco with the Golden Gate Bridge in the background.
With the Assassin's Creed franchise on temporary hiatus, Ubisoft is hoping that Watch Dogs 2 will fill gamers' semi-stealthy open-world itch for 2016, and match the original game's stellar sales.
Ubisoft also confirmed that the game will be playable at its booth at E3 2016, and will likely be demoed during their press conference being held on Monday, 13 June. The trailer is embedded below, as are the first screenshots (including the one at the top of this article).