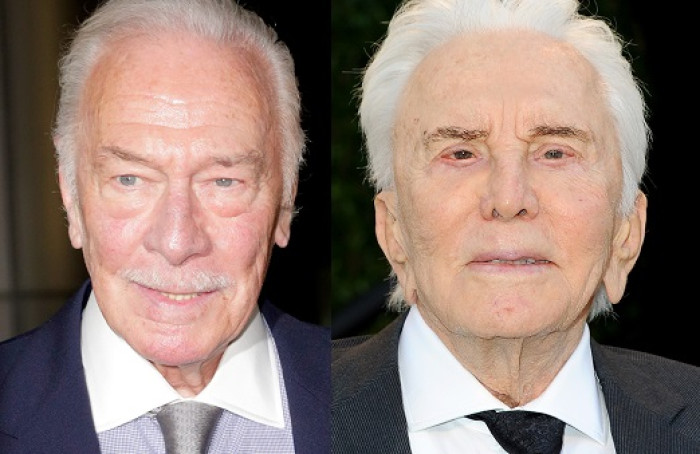 US celebrity gossip magazine People has prematurely published the obituaries of Hollywood stars Kirk Douglas and Christopher Plummer on its website.
In an embarrassing blunder which occurred twice, People published the obituary of the Spartacus star with the headline "DO NOT PUB Kirk Douglas dies."
The article wrongly stating Douglas had died aged 97 read: "Kirk Douglas, one of the few genuine box-office names to emerge just as TV was overtaking American culture in the years right after World War II, died TK TK TK. He was 97 (DOB 12/9/1916) and had been in good health despite having suffered a debilitating 1996 stroke that rendered his speech difficult."
TK is a term meaning 'to come' used by reporters when writing stories where all the information is not available. It is never meant to be seen in the final copy.
The article was taken down after the mistake started going viral across social media. However, People magazine appear to have made the exact same mistake again, this time publishing an obituary for the Sound of Music star.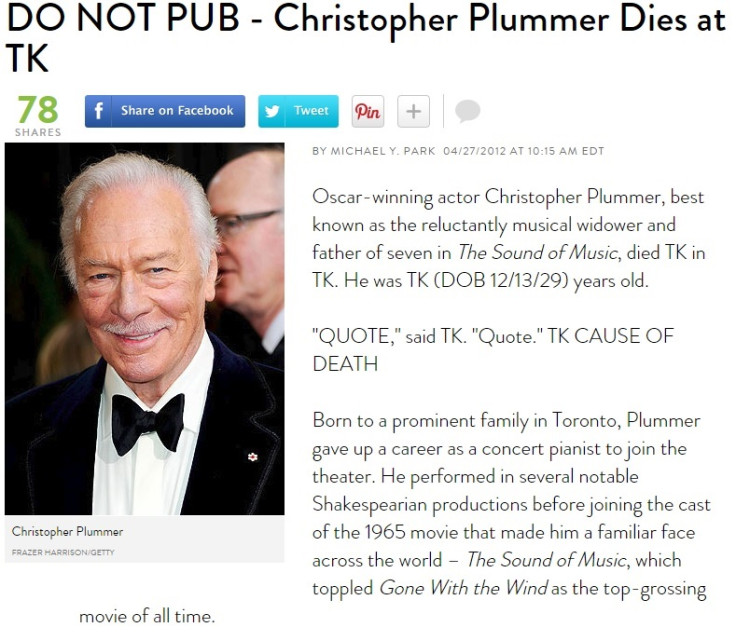 The article about the Oscar-winning actor was published without even putting in his age. The headline read: "DO NOT PUB - Christopher Plummer Dies at TK".
"'QUOTE,' said TK. 'Quote.' TK CAUSE OF DEATH," it added.
The article also predicts there will be a quote from one of his Sound of Music co-stars and a note asking to check whether his daughter, Pulp Fiction actress Amanda Plummer, or his wife, actress Elaine Taylor have not "predeceased before him".
The act of pre-writing the obituary before a famous person dies is standard procedure for magazines and news websites. Doulgas' obituary has a time-stamp on it for 29 September and Plummer's says it was published way back in April 2012. However, it is difficult to determine whether these were the true dates the articles were published.