People threatened to burn down a Muslim resident's home and throw bricks through their windows after mistaking an Islamic flag put up to celebrate Ramadan for one used by Isis terrorists.
Police say the Newcastle resident was threatened on social media after an image of the flag was circulated online.
The flag was reported to Northumbria Police, who visited the Muslim's home and established that allegations it may have been occupied by violent jihadists were wrong.
In a statement, Northumbria Police said: "We are aware of a picture circulating on social media of a flag in a window of an address in Newcastle.
"Social media users have suggested this is a flag supporting Isis and a number of people have reported it to police. Officers have attended the address and spoken to the occupant who has shown us the flag in question.
"We can confirm that this flag is NOT supporting Isis and is in fact a common flag celebrating the Ramadan festival which is currently taking place.
"The flag was reported to us in good faith and we understand the initial concerns. We would always encourage people to call us if they have these types of concerns.
"However, a number of people have posted threatening messages on social media encouraging people to cause damage to the property in question. This is completely unacceptable and we condemn this type of behaviour in our local communities."
The image was shared in the wake of Saturday night's (3 June) terror attacks, which saw three assailants plough into pedestrians on London Bridge before knifing people in nearby Borough Market.
Seven people were killed – on top of the three attackers shot dead by police – and 48 taken to hospital.
Users on Facebook called for the flat in the east of Newcastle to be burnt down or have a brick thrown through its window. One user wrote: "Get a petrol bomb through the c***s windows."
Photos of the flat's window, and shared on social media, were of poor quality but appeared to show a black flag with the Arabic for "Allah" – or God – printed in white lettering.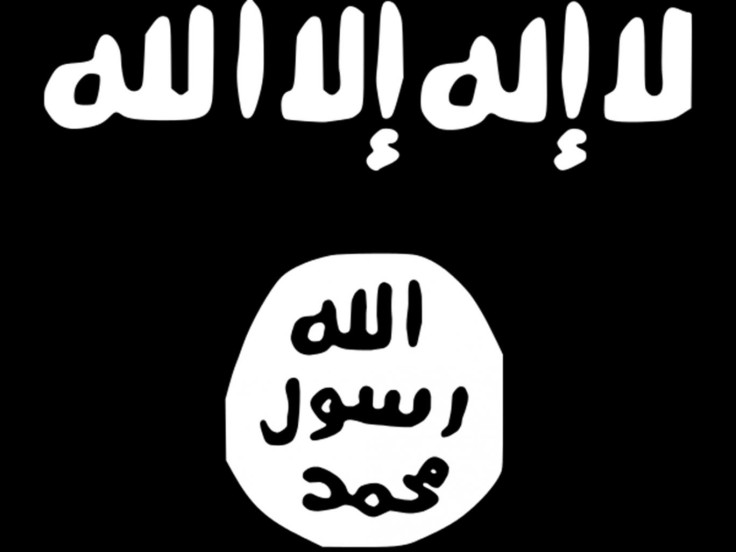 One of the most recognisable symbols of the Islamic State are its black flags.
One commonly used by the terror group has white lettering on the front which reads: "There is no god but Allah." Underneath is a white circle containing black writing, which reads: "Mohammed, the messenger of God."
Police, who rushed to the house after receiving multiple calls from people concerned about the flag and threats being posted on social media, warned members of the public to "never take the law into your own hands".
"The occupant of the address is understandably distressed and has since taken the flag down," the force said. "We would reiterate this is a common flag celebrating Ramadan and is not offensive.
"We have officers carrying out patrols in the area to ensure nobody carries out these threats and to ease any community tensions that may arise.
"You should never take the law into your own hands and if you have concerns about something you believe to be suspicious then contact police on 101 and we will take appropriate action."