An Italian businesswoman has launched a legal battle against the producers of Peppa Pig, claiming she has been "made an object of scorn" ever since the hit children's series introduced a character with the same name as hers.
According to the civil suit filed by the Italian National Foundation of Consumers, Gabriella Capra, 40, says she has been constantly mocked and taunted by colleagues and friends over the character Gabriella Goat. In Italian Capra means goat.
Peppa Pig has become a global phenomenon since it first aired in 2004. The show is broadcast in 180 territories, including Italy.
In an episode broadcast in Britain in 2012, Peppa Pig and family visit Italy on holiday, where they meet the Goat family and Peppa befriends Gabriella Goat, who shows Peppa around her village. As the television series is dubbed in its local language, when the Italian version aired the character appeared as Gabriella Capra.
"Buon giorno, sono Gabriella Capra. Baaaaa," the little goat says when it introduces itself in the Italian version. "Pizza is Italian food!"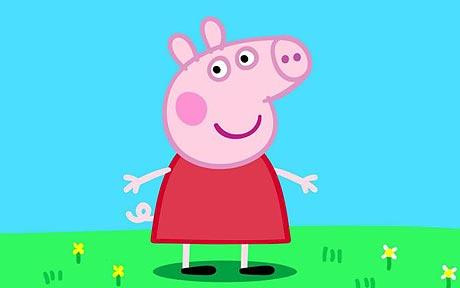 The real Capra is now demanding €100,000 (£79,850) in damages from Astley Baker Davies, the London-based animation studio behind the programme.
"Since this episode came out on the small screen she has been the frequent object of derisive jokes by friends and colleagues," said the National Foundation of Consumers, as reported by The Telegraph.
"Through us, therefore, our member has submitted a request of €100,000 in damages to the English company, and any resulting sum will be entirely donated to voluntary associations looking after abandoned children," the statement added.
Representatives from the National Foundation of Consumers claim that as producers failed to include a disclaimer stating that any similarities were merely coincidence they should be held responsible for not protecting Gabriella Capra's name.