Hideo Kojima on his next game: 'I can't fail, I can't disappoint'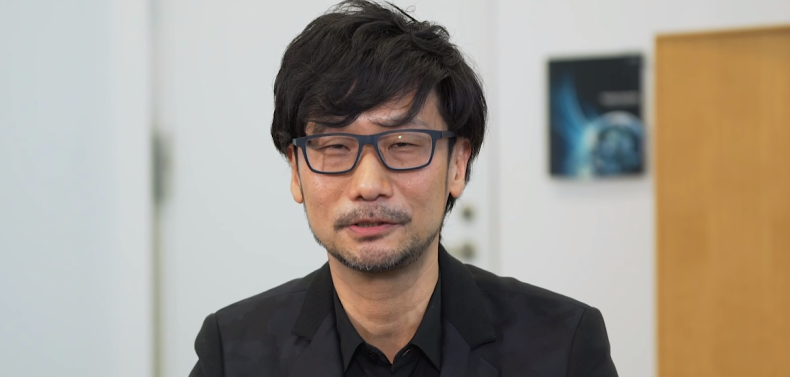 Ahead of his entry into the Academy of Interactive Arts and Sciences (AIAS) Hall of Fame at the DICE Awards 2016 in Las Vegas on 18 February, legendary game developer Hideo Kojima spoke about the new independent Kojima Productions studio and his next game.
"I have to be honest, for this project I'm working on, there's are a lot of people, staff members, and fans who have high expectations," he told GameSpot when asked whether he is feeling any pressure in regard to his new project. "I have the feeling that I can't fail. I can't disappoint. I can't go out there and do something too, too extreme, so there's a little bit of that which I have to deal with.
"Especially, because it's our first game and we're working with Sony, I want to make sure that it's a great game for Sony, so there is pressure in that. However, I'm not even thinking of letting any of that to change anything that's in the game."
Kojima's involvement in the Metal Gear series, which he created, came to an end last year, shortly after the release of Metal Gear Solid 5: The Phantom Pain. Throughout 2015 reports of a rift between the developer and publisher caused rampant speculation about his future. In December, his contract came to an end and he quickly announced the formation of a new, independent Kojima Productions studio and a partnership with Sony that will ensure his next game, a new IP, will be released on PC and PS4 as a console exclusive.
Konami still owns the Metal Gear license and seems intent on continuing the series without Kojima.
"Originally, after working for 30 years in one company, I was thinking of taking a one-year hiatus," said Kojima. "But if I don't keep creating, I will definitely get rusty. So I was thinking of making not a blockbuster, but something more edgy, maybe a small movie. That was my original thought process.
"However, after talking with several friends and fans, a lot of people told me: 'Everyone is expecting a lot from your next project, and it has to be a big one. Something that goes over a game that earned perfect scores; something that goes beyond that. Don't get derailed.'
"So I gathered my thoughts and considered the situation, and I decided that I would work on an edgy project. There are many things that I want to do but I didn't have to think too much about which one I wanted to work on; it kind of came naturally, what I'm working on now."
For all the latest video game news follow us on Twitter @IBTGamesUK.