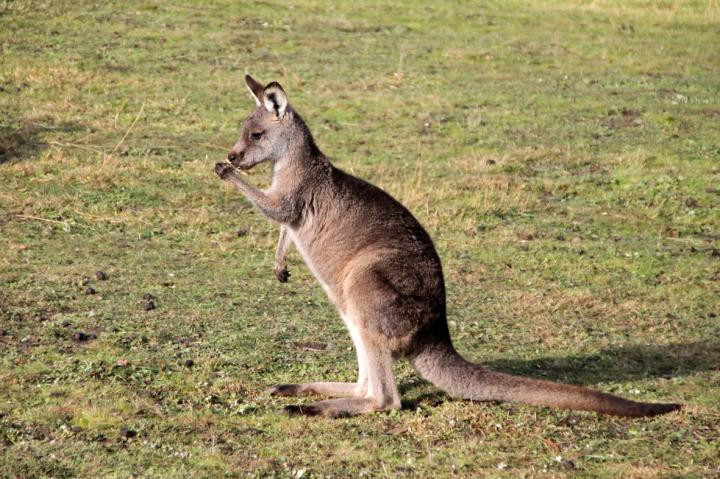 Police in Gloucestershire attended to reports of a kangaroo on the loose on Saturday (26 September) night. But after the marsupial dodged police capture by charging at them and jumping over a wall, officials took to Twitter to appeal for the owner to come forward.
Gloucestershire police managed to corner the kangaroo just before 10pm BST, but reports indicated that the kangaroo had managed to escape once again just before midnight. Gloucestershire police kept the public informed in a series of tweets:
Although Gloucestershire police said that the animal was a kangaroo, some have indicated that it is more likely to be a wallaby. The most noticeable difference between the animals is size: wallabies reach up to 2ft in height, while kangaroos can reach 8ft. Wallabies have previously been sighted in the Gloucestershire town of Nailsworth, although it is unknown whether the Australian marsupial spotted on Saturday night was from there.
Many have taken to Twitter in amusement at the incident.
Gloucestershire police could not be reached for an update on the search for their bouncing nemesis on Sunday (27 September) morning.
Anyone with information about the escaped kangaroo (or wallaby) can contact Gloucestershire police on 101, reference 462 of 26 September, or call Crimestoppers, anonymously, on 0800 555 111.