Peter Stringfellow may be about to turn 75, but the nightclub owner is showing no signs of slowing down.
IBTimes UK caught up with the outspoken Yorkshireman to talk about international expansion, how women can earn up to £5,000 a night, and why his clubs act as a barometer for the economic climate.
"This isn't the best year we've ever had. A lot of people are confused about this so-called leap forward that was supposed to happen after the election.
"I think there was so much depression leading up to the election, with Labour screaming about tax tax tax, that it will take time to get back the way things were."
Stringfellows' operation - which consists of two clubs in London's West End, one eponymous outfit and another called Angels - is still set to make over £1m in operating profit this year.
"Because we cater for international clients, our success isn't governed by the UK economy only. London is still a city full of cash, it's still the city for finance."
Most punters are city types and international businessmen, and his clubs are places where "business is done, deals are done and then celebrated", amid lap- and pole-dancing women.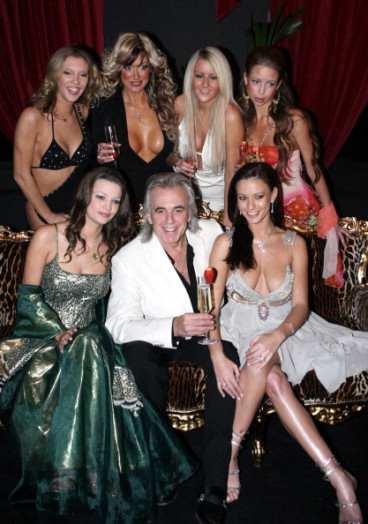 International expansion

Earlier this year Stringfellows announced that it would be expanding into Europe, with a club in Paris already up and running.
Stringfellow had been planning to roll out the entertainment venues on licence across the continent, but is finding it difficult to find the right partners to work with.
"Certain quality levels have to be met, I'm not going to licence the name out to anybody," says Stringfellow.
He is, however, looking at an opportunity in the United Arab Emirates.
"There is a serious opportunity I'm looking at in Dubai, it involves shopping, girls and luxury. It excites me."
Women
Given the nature of the entertainment on offer - what Stringfellow calls "professional entertainers, not strippers" - most people who walk through the door are older men: "The kind of age bracket my clientele are in, they don't want to be going to the trendy bars, they want the luxury end of the market and they want to relax."
But Stringfellow reveals that a number of female executives also entertain their male clients at his clubs, and he sees a regular flow of curious women who are just interested in having a look. "For them it's a theatrical thing, they don't spend any money."
Stringfellow is most passionate when talking about the women who actually work at the clubs. It has been widely reported that women struggling financially have taken up jobs in the adult entertainment industry to help make ends meet, but Stringfellow's women are more of a mixture.
"Our business couldn't operate without our beautiful women who come from all over Europe. We have women who are in the UK to learn English, to get degrees, a mixture - but they have one thing in common: they are all savvy.
"The girls work hard, have an exceptional work ethic, and are very professional. I only let them work three nights a week. The European girls would work six nights a week if they could, not the English ones though."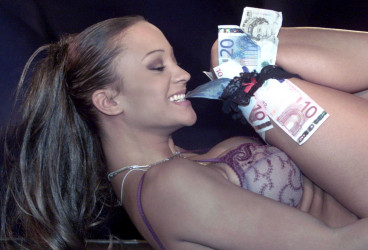 None are employed on contracts so their income is dictated by how much they can make per night from the men who walk through the door. Some, Stringfellow says, can earn up to £5,000 a night depending on "how much work they put in".
Ethics
Earlier this year Stringfellow revealed that he is to be a father for a fourth time, with his 32-year-old wife Bella expecting their second.
Does he feel any kind of moral or ethical dilemma doing the job he does?
"Ethics and morality don't come into it, we are a sophisticated form of entertainment. There are films that are pornographic, there's 50 Shades of Grey, there's nudity on stage, has that been banned? No. It's no different."