White House Press Secretary Sean Spicer insisted that relations between the US and Mexico are "phenomenal right now" – a view in stark contrast to the one south of the border.
Spicer made the declaration during his daily news briefing on Wednesday (22 February) as top Trump administration officials made their way to Mexico to discuss the new and aggressive deportation guidelines.
"We have a very healthy and robust relationship with the Mexican government, and Mexican officials and I think they would echo that same sentiment. President Pena Nieto has echoed that at well," said Spicer.
"I think the relationship with Mexico is phenomenal right now, and I think there's an unbelievable and robust dialogue between our two nations."
He also described the relationship as "healthy" and claimed that Nieto would offer the same point of view.
In January, the Mexican president cancelled a planned visit to Washington as tensions escalated after Trump signed an executive order to forge ahead with the construction of a border wall and repeated pledges that Mexico would foot the bill.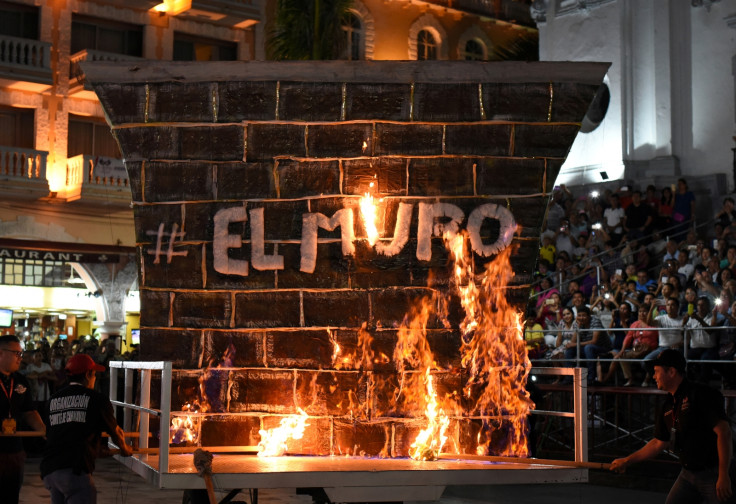 While Spicer offered one take on US-Mexico relations, the sentiment down south could not be more different. The rocky relationship is being further exacerbated by the "hostile" new immigration guidelines under which the US Department of Homeland Security (DHS) will seek to send undocumented people back to Mexico if they entered the US from there – regardless of nationality.
The expansion of the policy faced a battering from Mexican officials on Wednesday as US Secretary of State Rex Tillerson touched down in the capital to "walk through" the implementation of the new rules. He was also joined by Homeland Security Secretary John Kelly.
"I want to say clearly and emphatically that the government of Mexico and the Mexican people do not have to accept provisions that one government unilaterally wants to impose on the other," said Luis Videgaray, Mexico's foreign minister.
"We will not accept it, because there's no reason why we should, and because it is not in the interests of Mexico," added Videgaray.
It is not clear whether the US has the authority to force Mexico to accept foreign nationals, but Videgaray insisted that the Nieto administration would not accept deportees unless the US could prove their nationality.
"We also have control of our borders and we will exercise it fully," he said, adding that Mexico is ready to go to the UN to protect the rights and freedoms of its citizens under international law.
According to Reuters, Mexico has a broad agenda for today's talks including deportation strategies, drugs, arms trafficking and terrorism and migration from Central America.