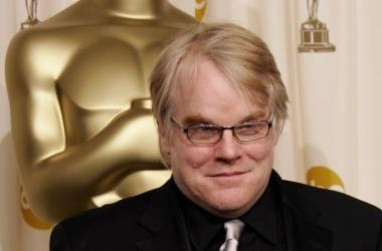 Hollywood actor Philip Seymour Hoffman reportedly spent 10 days in a detox facility after snorting heroin.
The Oscar-winning star, who has a history of substance abuse, reached out for help after he began using the illegal drug, according to TMZ.
He had been drug-free for 23 years before relapsing in 2012, said the celebrity gossip site.
It said his drug problem started with prescription pills before escalating to heroin use.
The 45-year-old star of Capote and The Master quickly realised he needed help and checked into a detox facility on the East Coast.
He completed the 10-day treatment programme and has returned to work on his new movie, God's Pocket.
He credited his "great group of friends and family" for helping him seek the treatment he needed and their support through the ordeal.
Hoffman won an Academy Award for his lead role in the 2006 film Capote. His other screen credits include Doubt and Charlie Wilson's War.