Philippine National Police to sack 174 personnel who tested positive for drugs
Director General Ronald dela Rosa said he will not allow their reinstatement as long as he is alive.
The Philippine National Police chief said on Monday, 28 November, that he will sack 174 police personnel who had tested positive for drugs. Director General Ronald dela Rosa also vowed not to allow their reinstatement ever.
The drug tests, part of the ongoing narco war, were conducted from July.
Addressing a press briefing at the headquarters at Camp Crame, Quezon City, the police chief said he had received a text message from their Internal Affairs Service, stating that they had submitted a list of police officers who tested positive for drugs.
Dela Rosa added that only his signatures were pending, following which all the 174 policemen will be removed from service. "We would dismiss all those who tested positive. We would dismiss them now. When I get the documents, I would sign them so that the reason for our headaches would diminish.
"Once I sign it, goodbye to all the 174 police officers," the Inquirer quoted him as saying.
Dela Rosa said he will personally ensure that the sacked policemen are never reinstated. "Don't attempt to be reinstated because I would block it. As long as I live, you won't be reinstated. I would find a way to block you. You may say that I'm taking it personally but I would really do it," he is quoted as saying.
The dismissed officials would be able to file an appeal against their removals with the National Appellate Board and the Department of Interior and Local Government.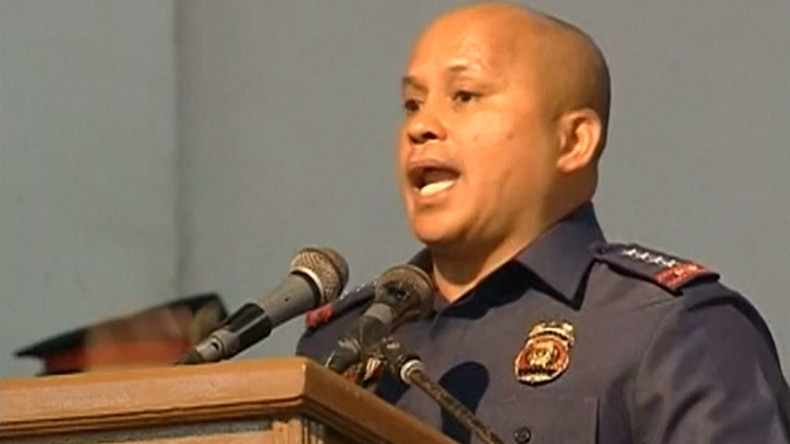 President Rodrigo Duterte launched an aggressive anti-drugs campaign after he took office in June. Many police officers, bureaucrats, politicians and high-profile people in the country have been named in several drug-related offences so far as part of the drug war.
Asked about them, Dela Rosa, who recently became emotional pledging his loyalty to Duterte, said: "If we haven't conducted a case build up against them, we would create a new one especially against government officials because most of the names on the list are government officials.
"Majority of them are village captains. So it's priority because the reason why the drug picture in a village remains the same is because until now, the village captain is there. He is the protector if not the drug lord himself. It's our priority," he said.