Philippines: Protesters and riot police clash before Aquino's state of the nation speech [Photos]
Protesters clashed with riot police during a torrential downpour as they tried to breach a barricade of barbed wire and shipping containers near the House of Representatives before Benigno Aquino III's final state of the nation address.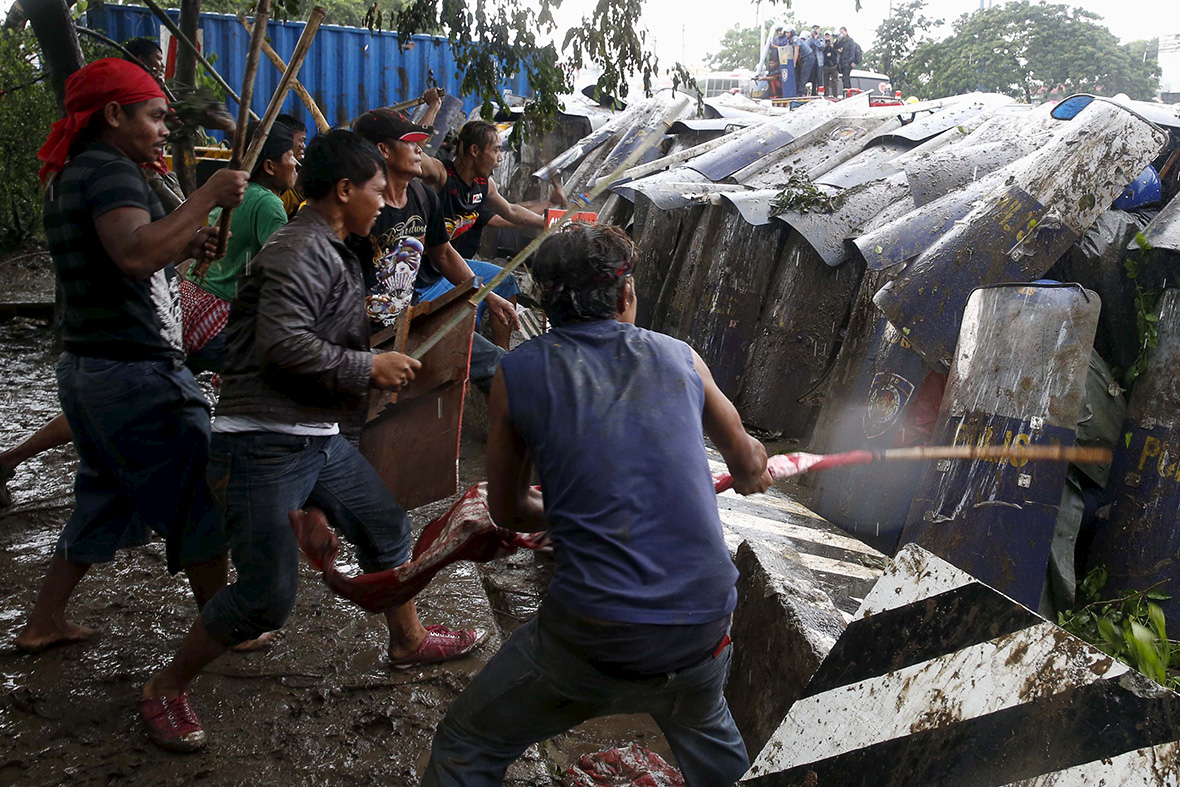 Drenched protesters pushed aside the containers and iron railings intended to prevent them from getting close to the House of Representatives in suburban Quezon, where President Aquino will address Congress.
Authorities used water cannons to push back the activists, who hurled rocks and bottles at the police.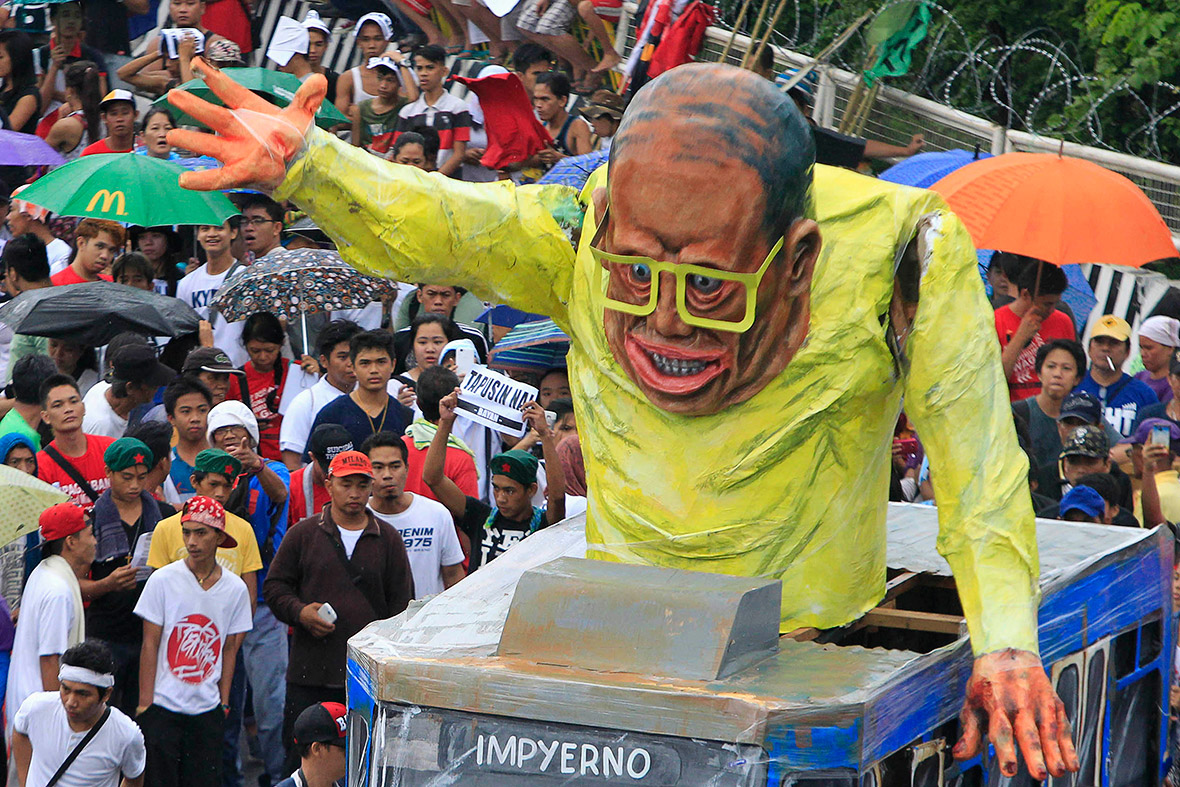 Aquino, whose six-year term ends next June, is expected to report on the progress of his fight against corruption and poverty, his campaign battle cry that landed him a landslide victory.
Problems have persisted in the country where nearly 25% of its 100m populationlive in poverty. Communist and Muslim insurgencies that have raged on and off for more than four decades have combined with law and order problems and natural disasters to turn governance into a tough and complex dilemma.
© Copyright IBTimes 2023. All rights reserved.