Senators and prosecutors are attempting to overrule a decision denying state protection to a self-confessed 'hitman' who testified that Philippines President Rodrigo Duterte led a death squad.
Edgar Matobato had told the hearing investigating extrajudicial killings by anti-drugs militias that he was part of a 300-member 'Davao Death Squad, allegedly led by Duterte when he was mayor of Davao prior to being elected president.
Matobato confessed to taking part in murders and killings, including feeding a kidnapper to a crocodile, and said that the new president personally murdered an official.
Senate President Aquilino Pimentel, who is chief of Duterte's PDP-Lavan party, rejected a request from the committee of justice and human rights to place Matobato under state witness protection on Thursday.
"I intend to run the Senate based on rules. I've denied the request for protective custody of the witness Motabato because there is no Senate rule to justify it," Pimentel said, reported GMA news.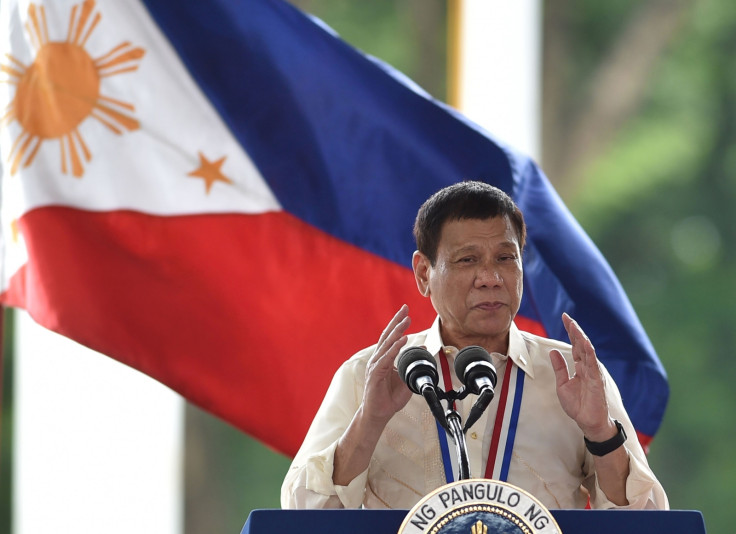 However, Senator Antonio Trillanes said on Sunday he may request a senate vote on the issue, "If it's needed, so we can know the position of each of us on this issue," reported Inquirer.net.
On Saturday, justice committee chairperson Senator Leila de Lima said that the body would fund Matobato's protection itself if required. Pimentel has responded that this lies outside the committee's authority. De Lima was dramatically ousted as justice committee chairperson after a Senate vote Thursday.
Duterte has faced international criticism for his brutal war on drugs, which has seen 3,000 people killed since his election in May. 2,035 of these have been killed by unknown assailants, which human rights groups believe could include vigilantes emboldened by Duterte's violent rhetoric.
The president said on Monday that encouraging others to lie under oath is a crime, when questioned by reporters on Matobato's testimony.