The cramped "stinking hell-hole" cellar where a pensioner was kept captive while his bank account was plundered by an escort and her jealous lover has been revealed in new pictures.
Susan Garside, who advertised herself on adult websites as Summer Blackvelvet, and ex-lover Anthony Miller brutally robbed a pensioner in November 2016. The pair were convicted of robbery and false imprisonment on Tuesday (25 April).
During the trial at Liverpool Crown Court, it emerged that Garside, 53, from Walton, had lured the lonely man to her home where three masked men, including Garside's ex-boyfriend Anthony Miller, 49, waited.
The pensioner was blindfolded, gagged, bound by his hands and feet and threatened with a knife, with the attackers saying they would mutilate or blind him, if he did not cooperate with their demands.
The pensioner even said, according to the Liverpool Echo, "Why did they cut me? Was that so the rats in the dark stinking hell-hole of a cellar could smell me?"
The man, who has not been identified, had been told by medical staff caring for his wife, who has dementia, that he should seek out female company after spending so much time in the home where she is a resident.
After befriending Garside, who described herself as a "mature lady with lots of sexy talents", on the Adultwork.com website the pair would go out for meals with the man paying for her shopping on some occasions.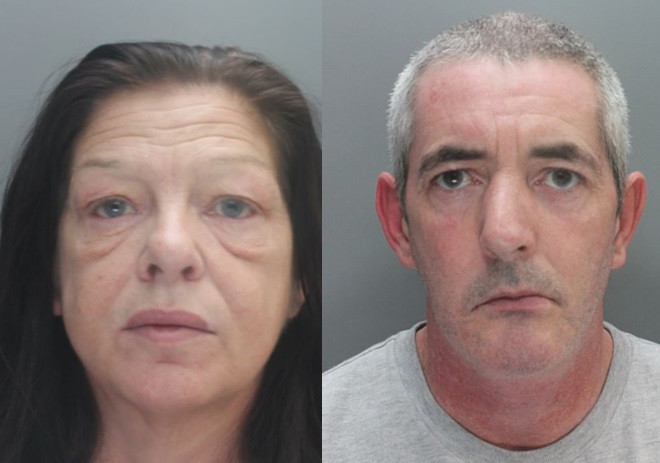 But the court heard that Miller had grown jealous of their relationship and hatched a plan to ambush the elderly man.
The victim told the court how the attackers forced the pensioner onto his knees and stole two bank cards, a watch and his car keys from his pockets before demanding he reveal his pin numbers.
He said according to the Liverpool Echo: "I was carried to the cellar and I was put on a single mattress. It stank, as far as I could tell the mattress was damp. I was left there, the door was closed and it was in darkness.
"They kept coming back, there were two visits from Tony where again he made these threats about stabbing me, and I would lose my eyes."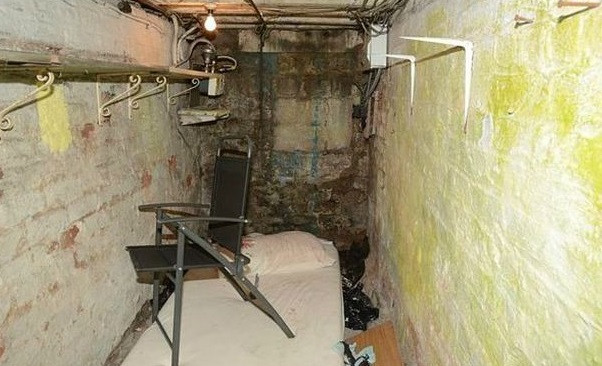 Judge Anil Murray said: "At the cellar in the address, Susan Garside and Anthony Miller had placed a mattress.
"I infer from the placement of that mattress two things; firstly that this offence was well planned, and secondly it was intended the complainant would spend longer in the cellar than in fact he did."
Images taken by police show the squalid tiny cellar where the man was kept for three hours while his attackers made withdrawals of £250 from two bank accounts and crashed his car.
The pensioner eventually escaped from his binding and screamed loud enough that neighbours heard him and Merseyside Police were contacted.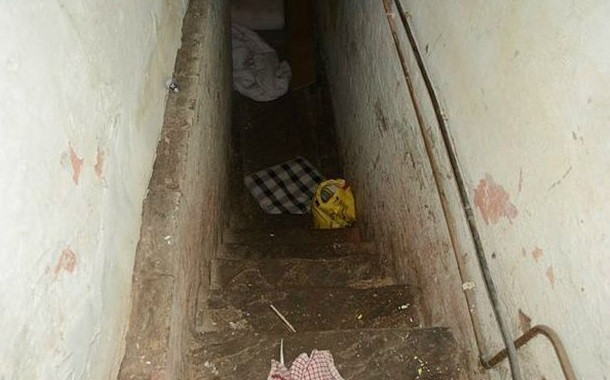 During the trial Garside had claimed that she was coerced by Miller, saying that she was held at knifepoint during the robbery, but this was rejected by the jury and Murray saying she had played a "leading role".
Miller, of Croxteth, accepted he was present at the time of the robbery but said the crime was carried out by two other masked men.
Miller was jailed for 15 years on an extended sentence, meaning he must serve at least two-thirds of that time in prison, reports the Liverpool Echo. With Garside imprisoned for 12 years.
A statement from the victim, read in court, said: "I have only ever tried to help Susan Garside, who is clearly a thoroughly unpredictable and evil woman."