ITV's Piers Morgan has claimed he earns more than £22m a year, mere minutes after he leaked how much the BBC pays its top stars.
The Good Morning Britain presenter made the revelation while responding to a tweet from a journalist, who dared people to tweet their salary in the wake of the "judgement" being passed onto the BBC. The broadcaster publicised the pay of its top earners, including Chris Evans, Gary Lineker and Claudia Winkleman.
Responding to the bait, the former tabloid editor and CNN presenter tweeted he earns £22.5m. If the claims from Morgan are true, he currently earnsmore than the top 10 highest paid BBC stars combined.
It is not known if the £22m figure if from his pay at ITV's GMB alone, or if other work is included.
Earlier in the day, Morgan was criticised for revealing the salaries of some of the BBC's stars before the 11am embargo was lifted .
Morgan defended sending out the tweets revealing the pay of names such as Casualty's Derek Thomspon, Graham Norton and Fiona Bruce as merely getting to a "scoop" first.
Following the release of the salaries – which reveal a huge discrepancy in the pay of the male and female stars – BBC director general Tony Hall said: "The BBC produces some of the nation's most loved television and radio and the most trusted news, while operating in a competitive market with the likes of Sky, ITV, Netflix and Amazon.
"It is widely acknowledged that on the whole the BBC pays less than its competitors while delivering high-quality and award-winning content.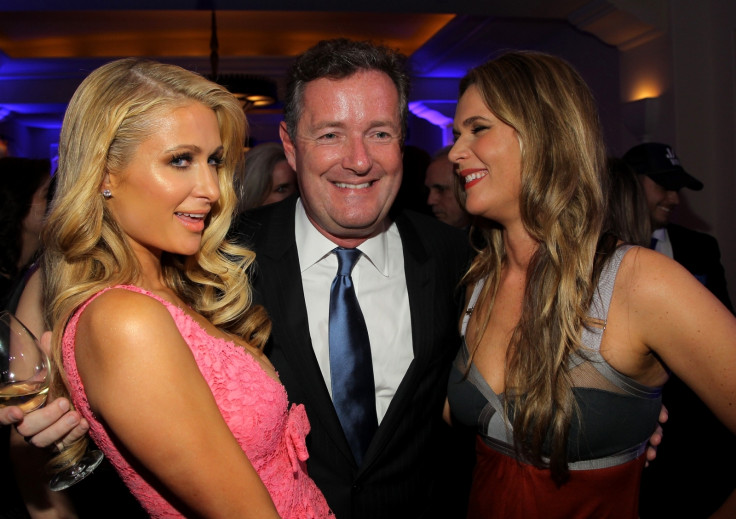 "The BBC has led the way on transparency – which is unique in the media market - publishing salaries of senior managers earning over £150,000 since 2009, and numbers of talent in pay bands since 2010. It is our aim to pay senior managers less than the market rate, and those at the top of the organisation are paid less than half of what their commercial rivals receive."
Hall added: "On gender and diversity, the BBC is more diverse than the broadcasting industry and the Civil Service. We have set the most stretching targets in the industry for on-air diversity and we've made progress, but we recognise there is more to do and we are pushing further and faster than any other broadcaster.
"At the moment, of the talent earning over £150,000, two thirds are men and one third are women. We've set a clear target for 2020: we want all our lead and presenting roles to be equally divided between men and women. And it's already having an impact. If you look at those on the list who we have hired or promoted in the last three years, 60% are women and nearly a fifth come from a BAME background."
Highest-paid BBC stars