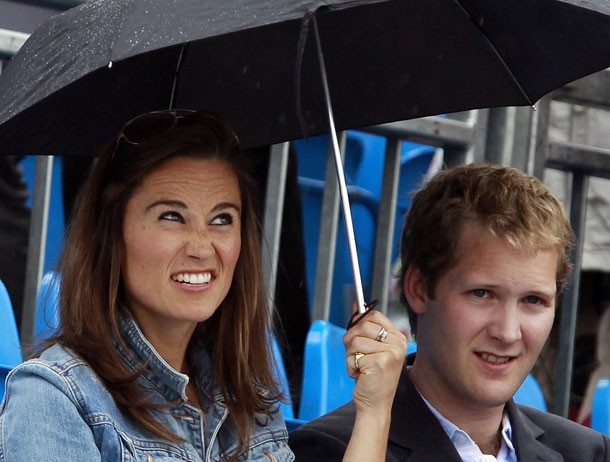 Kate Middleton's sister Pippa has reportedly lined up a noble suitor of her own after getting back with her old flame and heir to the Duke of Northumberland, George Percy.
Apparently, sexy Pippa traded in her former banker and cricketer boyfriend Alex Loudon for the mega-rich Earl, who she has been close friends with for years.
In 2008, the couple allegedly had a fling in their final year of study after meeting at Edinburgh University.
Reports say that the 28-year-old socialite, whose bottom became famous after she stepped it out in stunning Alexandra McQueen gown at the Duchess of Cambridge's wedding, is now in a serious relationship with Percy.
Although they were photographed on a number of occasions when they were just friends, insiders claim that the duo have inseparable after spending Remembrance Day together at a service in Alnwick, Northumberland.
According to the Sun, their relationship blossomed further at the Middleton's annual New Year's Eve celebration.
An insider said: "It looks likely the Middleton sisters will be completing the double before too long."
Percy, who is heir to one of Britain's grandest dukedoms, is set to inherit, Alnwick Castle in Northumberland, which featured as the iconic Hogwarts in the Harry Potter films, as well as an £300million fortune.
"If Pippa ends up marrying Earl Percy, then it isn't a bad return on Carole Middleton's investment when she sent her two daughters to posh public schools," The source added.