Piracy: Second oil tanker goes missing in the South China Sea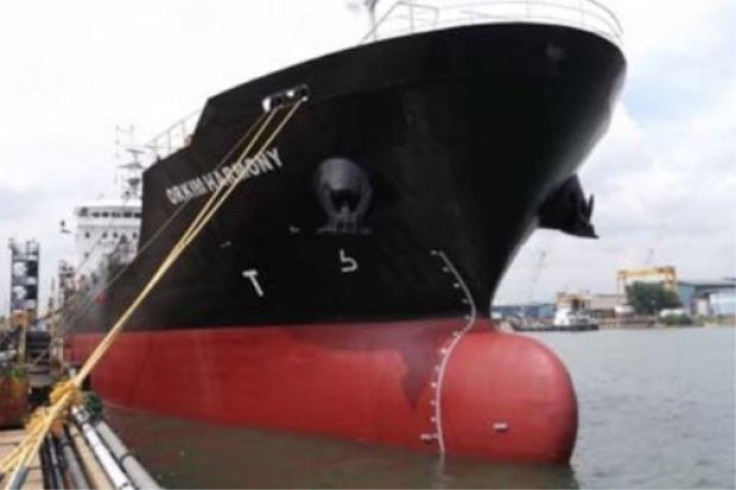 A second oil tanker has gone missing with 22 crew members in the South China Sea and is believed to have been hijacked.
Malaysia has launched a 1,500-strong team to search for the missing tanker, Orkim Harmony and has sought the help of neighbouring countries, including Thailand, Vietnam, Singapore and Indonensia to help in the search.
The Malaysa Maritime Enforcement Agency earlier said in a statement that Orkim Harmany was sailing from the Malaysian state of Malacca to Kuantan when it disappeared.
"The last known location for the tanker was about 30 nautical miles of Tanjung Sedili east when it suddenly lost contact at around 8.50-k," the agency's operations director for the southern region, Maritime First Admiral Ibrahim Mohamed said.
On board the Malaysian-registered tanker were 22 crew from three countries – 16 Malaysians, five Indonesians and one Myanmar national.
The agency was alerted by the shipping company Orkim Ship Management Sdn Bhd at about 6.30am on 12 June that its tanker was missing.
On 4 June, the Orkim Victory, an oil tanker from the same company was attacked by eight men armed with two handguns and a dagger. The vessel's crew members were locked up in a cabin and the tanker towed 12.2 nautical miles off Pulau Aur where 770 metric tonnes of automatic diesel oil was pumped into another tanker.
Orkim Victory was then left 10.4 nautical miles south-south west of Pulau Aur after all its communications equipment were damaged and the personal belongings of crew members were seized by attackers.
ChannelNewsAsia reported that authorities are conducting background checks on the tankers' crew as they believe it could be an inside job.
Heightened surveillance and point patrols have significantly reduced the number of pirate attacks in the Straits of Malacca, forcing them to target oil tankers in the South China Sea, according to authorities, the news channel reported.
© Copyright IBTimes 2023. All rights reserved.